We had a location shoot today out on the Yarra Valley fringe, so I used the opportunity to take myself and my bad mood on a bit of a drive. The two of us went out through Warrandyte, where a dozen squat old shops sit proud along part of the Yarra that is quite narrow. We drove along a narrow, winding road out to Kangaroo Ground, and at some point I was overwhelmed by anxiety and turned around so I could pretend I was going home, and after that I was okay again. I find that the anxious brain is easily fooled in to and out of anxiety.
Without giving any storyline away, because I know you are all avid Neighbours watchers and would be devastated, I spent the morning in a tiny country chapel that was exactly the way you would imagine a tiny country chapel might be, with creeping roses that fell about the front doors in a sullen fringe. Inside, rows of ancient pews with wood polished by years of sitting and standing and kneeling and sitting again, and knots that told stories about the trees from which they came.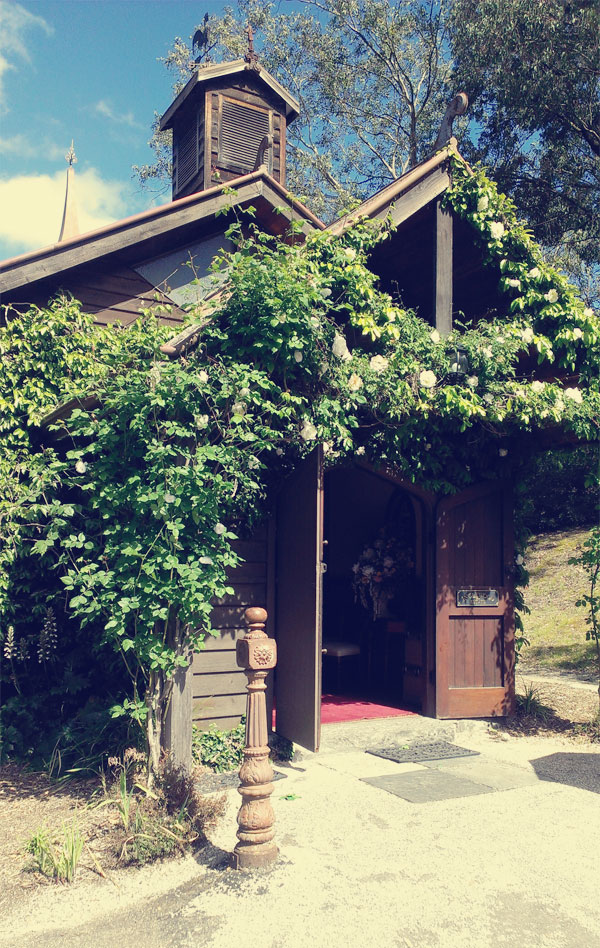 Once I'd done some real work, I drove back the long way, and by the long way I mean about 45km in the wrong direction. I drove through all the outer Melbourne landscapes – wineries, hills, farmland – and each time I thought I might turn right and head toward my house, I turned left and headed somewhere else. I saw gum trees on hilltops as though painted into the sky and marching lines of young vines and black cows asleep in the shade.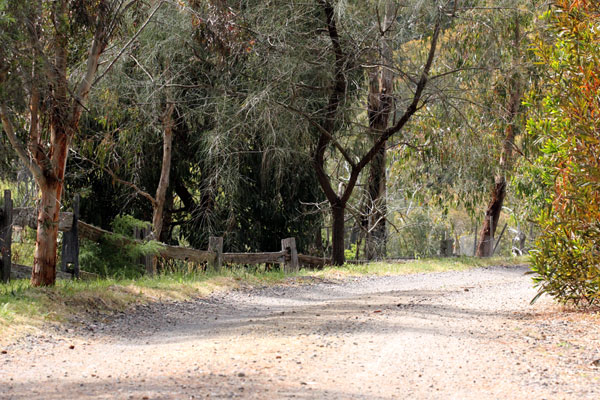 Everywhere I turned, something else reminded me of home, which is to say Adelaide. The Barossa. McLaren Vale. Happy Valley. Norton Summit, where everything is always blackened by fire in one way or another. The sad part of my brain said, "This is all so much like home. I'm so homesick." but then the rational part said, "It reminds you of home because 'home' is not that different or special. It's all part of the same landscape." So although there are things about home that cannot be replicated – like nannas and favourite old Italian restaurants – sometimes you can find them again somewhere else.
I came home and wrote some emails and put some organic beef and local red wine on the stove to make a pie.