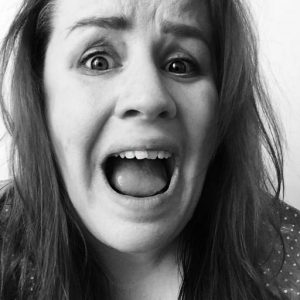 There you are! Hello!
I'm Anna. I'm a writer and social media strategist. I mostly freelance and like to work on lots of different things.
The rest of the time I write and shout. To see other things that I've written or to get in touch with me, please visit this page or find me on Twitter.
I am represented by Jo Butler at Cameron's Management. Next year, Picador will publish my first novel (title TBC). In 2017, they will publish my second novel, about a man who loses his wife in a shell.
I write about brains and books and books about brains. I am always happy to receive ARCs and galleys and general bookery for consideration for review.
I like a lot of things and people. I like to sing. I like British panel shows. I suppose that's not a lot of things, but it's more than zero.