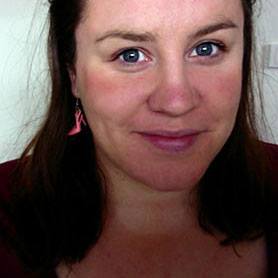 There you are! Hello!
I'm Anna. I'm a digital strategist, a writer and a web developer. The freelance kind, because sometimes it is important to me to work in my pyjamas, which is to say that I like to take a break at 3pm to watch Judge Judy. I do digital marketing and web design and social media related things.
The rest of the time I write and shout. To see other things that I've written or to get in touch with me, please visit this page or find me on Twitter.
I'm from Adelaide, but now live in Melbourne, which after 12 years still confuses me. Melbourne is huge. I can regularly be found idling on Princes Highway, just blinking and muttering "I don't know where I live anymore".
I like a lot of things and people. I like to sing. I like British panel shows. I suppose that's not a lot of things, but it's more than zero.
Share and Enjoy