I was born in Adelaide, which is, as far as I know, the very best place to be born and means I will be forever plagued by nostalgia for terrible water, white sandy beaches, Balfour's custard tarts and a boat called Popeye. I lived on a hilly street with a bakery at the end, and all my neighbours were my friends (and occasional lovers).
I was very lucky to have wonderful English teachers. They were the kind who smelled of wooden pipes, who wore glasses on the ends of their noses and who talked with their hands about the books they loved. My love of writing was constantly affirmed; they sent me to writing camps and writing workshops and one really terrible writing session where we just listened to Bittersweet Symphony for half a day.
Now I live in Melbourne with the people and animals I've collected along the way. I sit in a very small study that overlooks a very large oak tree, and write about brains and love and people and family and food and creativity. My fiction and non-fiction has been published by Black Inc. (From the Outer, 2016), The Guardian, The Big Issue, Meanjin, Overland, Kill Your Darlings, Seizure, Daily Life, The Age, the ABC and many other places.
I wrote a novel called THE PAPER HOUSE, which has been described as "something magical" and "one of the best books of 2016." My new book, THE GULF, is out now. I was the inaugural winner of The Horne Prize for my essay "The Suicide Gene", and in 2018 am grateful to be supported by the Victorian Government through Creative Victoria as part of their Creators' Fund.
I'm also a PhD candidate at Deakin University, looking at how we might better understand the truth of Victorian-era women's experiences of destitution, voluntary pregnancy, infanticide and stillbirth through creative writing, with a focus on the Adelaide Destitute Asylum, where my great-grandfather was born.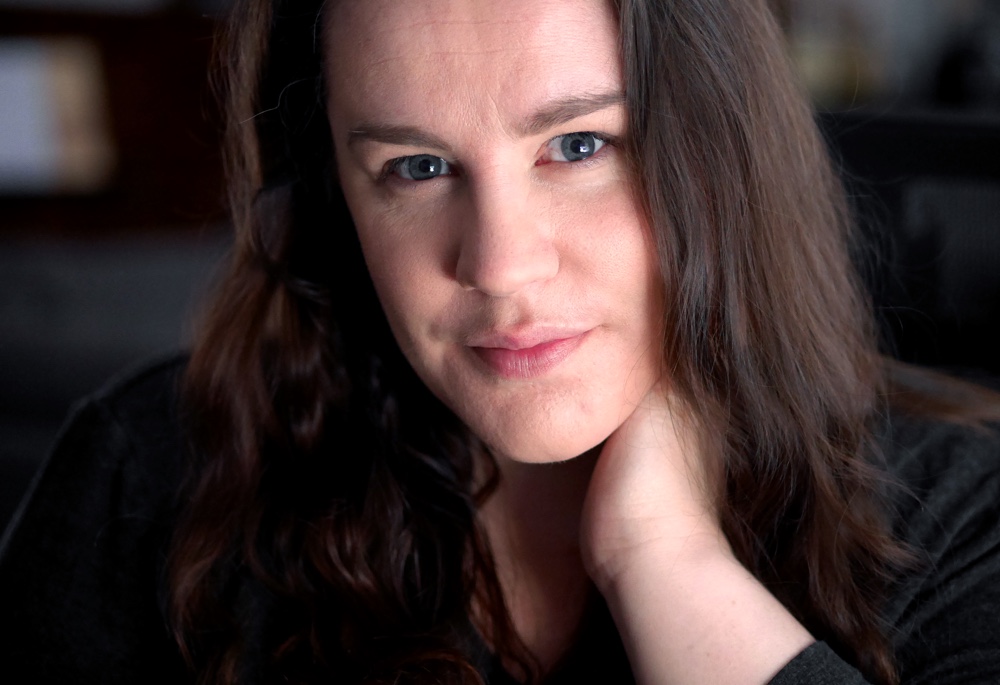 When I'm not writing (and sometimes when I am writing), I'm a digital strategist. I've been lucky enough to work in some amazing places. I once wrote down "social media for Neighbours" in a question about my dream job, and I got to do that! It is peculiar as hell walking into the Kennedy house for the first time. And I spent a bunch of time in the Formula 1 pits at Albert Park, doing things like tweeting photos of John Travolta and swans and myself eating heaps of meat pies.
I've also worked on strategies and social media management for organisations including the AFL and AFL Players' Association, Bauer Media (including Street Machine, Wheels, MOTOR and lots of other great mags), Asahi, Dulux, Peckish, Telstra, Public Transport Victoria, The X Factor, Dancing with the Stars, Kmart, The New Daily, Monash University and the Richmond Football Club. If you'd like to work with me, that would be so great!  Here's the website you need.
---
Bios
Anna Spargo-Ryan is the Melbourne-based author of The Gulf and The Paper House, and winner of the 2016 Horne Prize. Her short fiction has been published in The Big Issue, Island, Kill Your Darlings and The Lifted Brow. She has also written for the Guardian, Meanjin, Australian Book Review and Overland, among other publications.
Anna Spargo-Ryan is the Melbourne-based author of The Gulf and The Paper House, and winner of the 2016 Horne Prize. Her work has appeared in The Big Issue, Island, Kill Your Darlings, Meanjin, Good Weekend, the Guardian, and many other places. She is a PhD candidate in Creative Writing at Deakin University.
---
Publicity Enquiries / Review Copies
Please direct all publicity and press enquiries, and requests for review copies to the team at Pan Macmillan – panpublicity@macmillan.com.au.