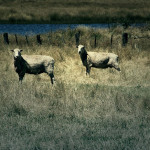 "The Serpent" – The Wrong Quarterly
The roadside was burnt crisp, dry paddocks all around us. Dad had the aircon on but the road was scorched, bits of tar all melting and birds getting their feet stuck right in it. People drove around them for the most part but there were cars coming down the other lane so sometimes they got cleaned up, heads clipped right off.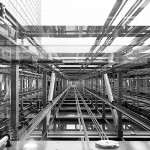 "INsects" – Verity La
On windy days she went back to the building to find the shreds of skin he had left there. She caught the elevator to the top floor. It swagged in the bluster, north to south with the crosswind, and so did she.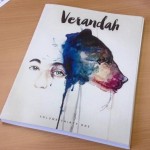 "Cleaning the Boards" – Verandah 31 (Deakin University)
'You smell like cat piss,' he says, and it's true, she does.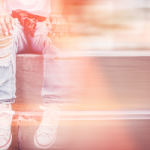 "Fire/Water" – Seizure Flashers
In the cooler months in the city, Zia and I caught the free tram to borrow books from the library. We sat in the winter sun and whispered the same generalities about the piqued warmth of it, coming as it did across the skyscrapers and into a pool on the library lawn.
"And the Flies" – Kill Your Darlings #20
After my shift ends I go to the park at the end of the cul-de-sac. Under the concrete bridge, a storm water drain curves its way through the suburbs, like a snake.
"I read your story in @KYD_journal then I read it again. I might let my stomach settle and go back for a third helping later." – @JoshuaPomare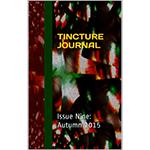 "Once Again, the Cool Spring" – Tincture Journal, Issue 9
Four months after Lieutenant Colonel Abner was hacked to pieces in the jungle, six hundred men were demobilised. Under the liquid sun they packed their bags to board the boat, and in September they set foot once again on their arid land.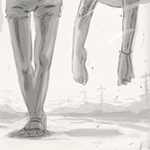 "The Prevailing Wind" – Seizure Flashers, Issue 9
The day rose fast and hot. We walked down to the river and Jemima showed me how to catch a yabby in a stocking. Digby came with us to the market at the edge of town and we bought grapefruits the size of our heads. Jemima hacked them open with a tiny silver knife and sprinkled them with sugar from her pocket.
"Mates for Life" – The Suburban Review, Vol. 5
The magpie is dead. Jess finds it in the middle of the road, feathers akimbo and flat in the middle. That's the way people treat roadkill; everyone runs over the same bit, to make sure it's dead. The worst thing would be for it to be half-dead, just its legs squashed. You have to make the decision yourself, then. Find a shovel and give it a whack, or wait for it to die on its own.