Dandenong World Fare
Sometimes I am dragged from the comfort of my house, kicking and screaming. But other times I go of my own free will, and today was one of those days. I bundled my family (and extras) into the car, laughed as they tried to squeeze in around all the rubbish, and took them to Dandenong for the World Fare.
My plan had been to take extraordinary photos of the food, colour and culture, but after we arrived I realised I'd cleverly left my camera's memory card sitting in my computer at home.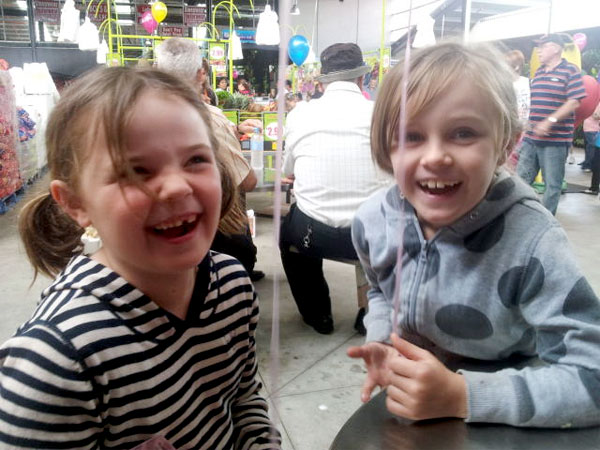 The girls started their outing with balloons, which is always a good way for them to start any outing. And then I didn't hear anything they said for the rest of the day, because the weird gypsy music was quite seriously so loud that I had to leave the building on more than two occasions just to stop my brain from rattling. Loud music, fine. Loud piano accordion music, less easy to tune out.
It didn't matter though, because Dandenong World Fare is in actuality a feast for the eyes and the tongue. Which is similar to every night at my house! In my bed! Oh yeah.
It's funny, I feel like this font is too pretty to have those kinds of jokes written in it.
Anyway, a feast for the eyes and tongue. We sampled all kinds of world fare.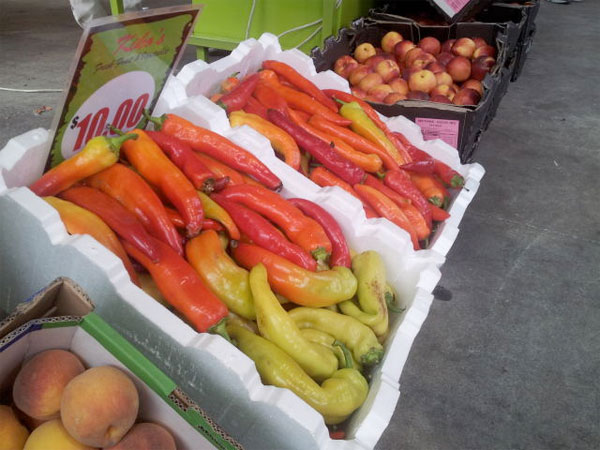 We didn't sample these chilli, but they did look lovely in their boxes. Ten dollars per box! I nearly bought some, but then I remembered I don't know how to do things with things.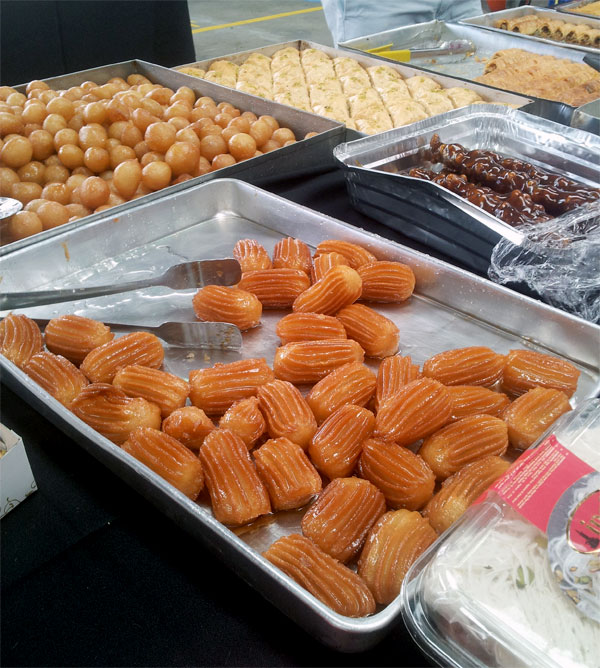 Then we sampled some Greek desserts. I think they're Greek. It was unclear. Also, what is that chocolate nut kebab looking thing? I wish I had sampled some of that.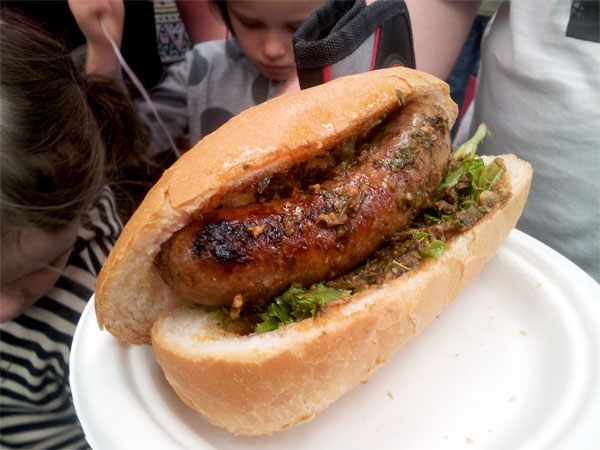 This is an Argentinian chorizo roll with a kind of dressing on it. Rick understood what it was and said the name properly and everybody cheered, because he IS ARGENTINIAN. I had no chance!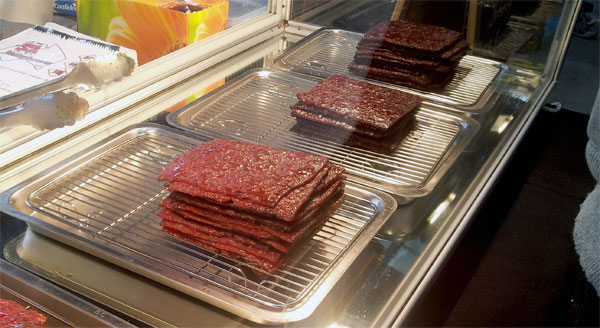 Here is some fresh jerky.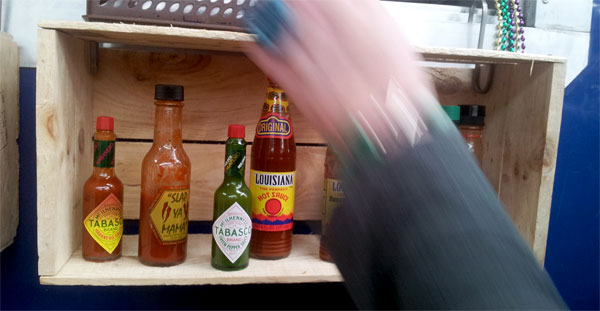 Which leads me to my segue about how this WOMAN is jerky because she put her arm in my photo. Tenuous, yes? She was very apologetic, in that she literally apologised to me for more than one minute.
Then Georgia's balloon floated away to the ceiling and she looked like this for the rest of the day.
Afterward, we went to Robbo's Pet Barn, which was also cool.