Mummy Wars? More like NOTHING AT ALL EVER.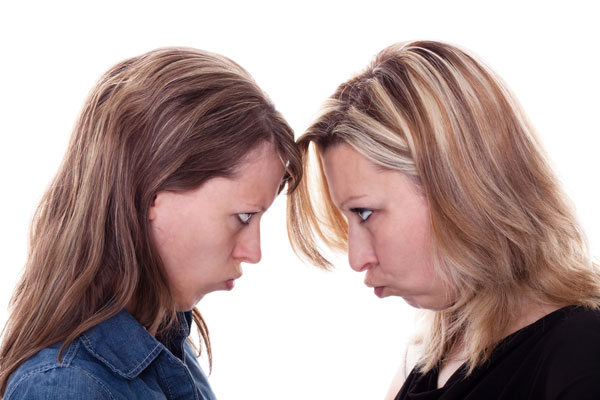 The Age published an article today called Curse of the Mummy Wars.
Please.
Obviously the real curse in this situation is the one that forces journalists to refer to women with children as "mummies" at all times, in the same way that they also refer to men with children as "daddies". They do that, right?
This morning, I dropped my daughters off at Before School Care at 7:30am, before running at the speed of light to get to work on time and choke down a yoghurt*. In the school car park, I had a flying chat to one of the other mums.
"Why do we put ourselves through this?" she asked me, only half joking.
"Haha!" I said. "I have no idea! What is this hell?"
Then we went to our cars and drove to our jobs, because that is what our lives are.
Do you know how many times I thought, "Damn those stay-at-home mummies with their pyjamas and their daytime television and their clean houses"? I'll give you a hint – it's zero. Oh, and I also didn't think "Damn those stay-at-home daddies as well, damn them to hell!"
We are being encouraged to have "Mummy Wars". Because more women are in the workforce now than in the 20th century, and because more men are at home now than in the 20th century, there is an opportunity to compete. There is little more to it than just other people's grass being greener, if we are objective about it.
All mummies make decisions about the best – or indeed only – approach to providing for their families. Some of them go to work. Some of them stay at home. There are pros and cons in both scenarios. Do you know what that's like? Every other scenario ever. We are adults. We know that we will make choices in our life that have upsides and downsides.
Decisions about work and family life should be respected for what they are – largely financial decisions about what distribution of labour will maximise a family's income and wellbeing.

It's time to call a halt to the mummy wars.
Do you know how we can call a halt to the mummy wars? By not creating a mummy war. Don't name it! Don't tell women they're at war! Don't give them new reasons to cut each other down! Don't give it a voice! Don't perpetuate it!
Are the Australian media so bored that they're trying to pit us against one another? Are they just appealing to a lowest common denominator that has run out of things to feel put out by?
If you have enough time in your day to worry about whether you are at war with other mummies, then you're not really at war at all.
* Not a euphemism.