6:53am – bam, out the door!
You guys, the most incredible thing happened this morning. I'm struggling to process it even now, several hours later.
Someone else took my children to school.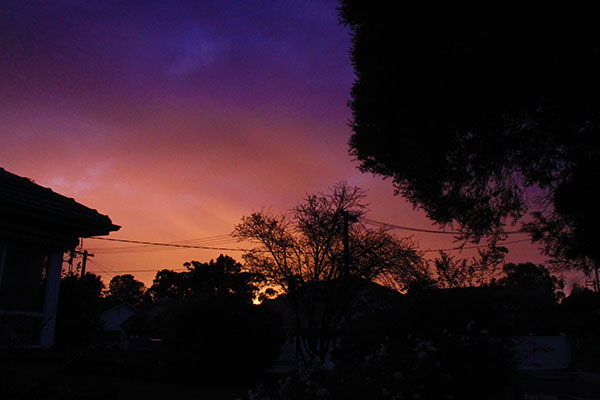 This is how beautiful the sky looks when you get out of bed and no one says "Mum, I spilled the contents of the fridge on my last clean uniform, even that yoghurt that was the only thing you were looking forward to about your entire day!"
I felt like a new person with my clothes all on straight and my phone all fully charged and I shot out into the day like a pig from a gate.
Only being responsible for yourself turns those couple of morning hours into days. Here are some of the kinds of things I have accomplished this morning.
1. Buying fresh bread and eating it while steering with my knees
2. Going to the car wash and finally finding the tooth Georgia lost under her seat three weeks ago
3. Cutting somebody off without worrying about setting a good example
4. Reading about Schapelle Corby in the newspaper and murmuring opinions based on my limited knowledge of her situation
5. Showering
Is your free time utilised as well as mine? I doubt it, but tell me anyway.
P.S. Thanks mum, you're a total legend. One day I will take your children to things.