The time a man assaulted me for bread
Every Saturday morning I visit a little French bakery and buy bread. I do this because I am Juliette Binoche but also because the bread is astounding and the man who runs it speaks in the most wonderful lilting French accent and sometimes I catch myself saying merci beaucoup! to him and I have to junk punch myself.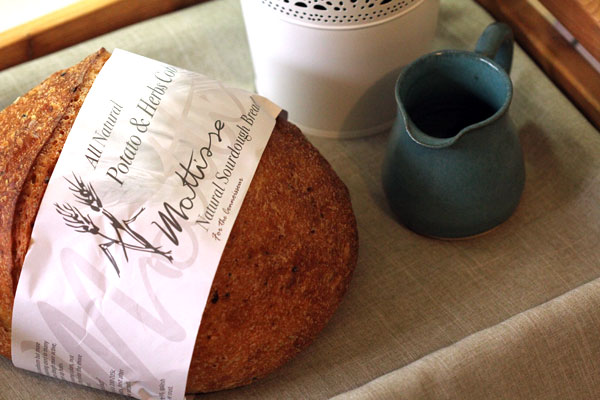 This bakery has created a false scarcity of one product in particular: the potato and herb cob. Each day they produce exactly two loaves. Two loaves to service the entire south-eastern suburbs of Melbourne. To put this in perspective, it would be like if there was only enough Jesus for half a disciple. Or if The Bold and the Beautiful was only on one day a month. Or if Lindsay Lohan had ever been employed to play Liz Taylor. It is a nightmare.
You can tell the people who have come to buy the potato and herb cob by the way they eye each other off in the car park. Everyone else is normal and they come along and ask for their croissant or their ficelle and put it in their armpit and then go about their day. The potential potato and herb cob customers are different. They come tearing down the street and simply hurl their vehicles in the direction of the bakery before running, crying, clawing at their faces, toward the mere smell of potatoes and, presumably, herbs.
I am not too proud to tell you that I am one of these people. But this morning was the first time the pursuit of this bread has ended in violence.
Firstly, I was late to get to the bread shop. It opens at around 7:30am (there is no set opening time, what with being French) and if you're not there by 7:45am then the potato and herb cob is gone. There's no more out the back. There's no secret stash set aside for the people who really need it. It's just gone. So there I was today, nearly 9am, sitting at the traffic lights, sobbing because I was almost certain I had no chance of bringing home the bread and would have to settle for a corn loaf instead. Or worse, a pain de mie. Lord help us all.
I launched my car at the kerb next to the adult store, took an agonising look through the window at the emptying shelves and saw a beautiful, solitary remaining potato and herb cob. Salivating, I pushed past a middle aged gentleman and ran inside, breathlessly expressing my desire to take said cob home for my own delirious pleasure. I felt the eyes of the man I'd passed on me as I ordered. I felt him close in on me. I felt the furious heat emanating from his body.
And I realised. He had also seen the potato and herb cob from outside. He had also sighed the relieved sigh of a man who hadn't missed out.
I knew what he must be feeling, eyes stinging with tears. He took his phone from his pocket and texted someone I can only imagine to be his devastated – perhaps dying – wife to let her know the bad news. And then. Then.
He stood on my foot.
On purpose.
I was gobsmacked. Aghast. In disbelief. I knew the potato and herb cob was in limited supply and others probably enjoyed it just as much as I, but no one had ever before expressed their disappointment physically. "Sir!" I cried. "I'll thank you to respect the first in, best dressed law" because I was wearing my hot new jeans "and wish you better luck next time! Good day!" But then I forgot that I also wanted a ciabatta (even though it's not French) so I had to go back, by which point the man had left.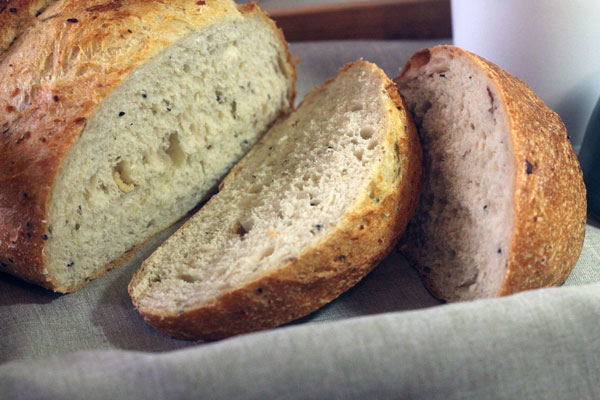 Now I'm a little afraid to return, but in my heart of hearts I know I can't resist the allure of both potato and herb in one cob.