Muffins, old and new!
Posting recipes isn't really my thing – usually I write about other people's food – but I've been doing a little muffin gloating on Twitter and some folk have asked for the recipe. Ergo, here it is.
Basic muffin recipe
Pop all these ingredients in a bowl and stir. Don't overwork the flour, or you'll get chewy muffins, and that's, you know, gross.
4 cups of self-raising flour, sifted
3 large or extra large eggs
1 cup of caster sugar
A carton of buttermilk (600ml)
1 cup of sour cream
2 tablespoons of vanilla extract
75g butter, melted
Combinations I like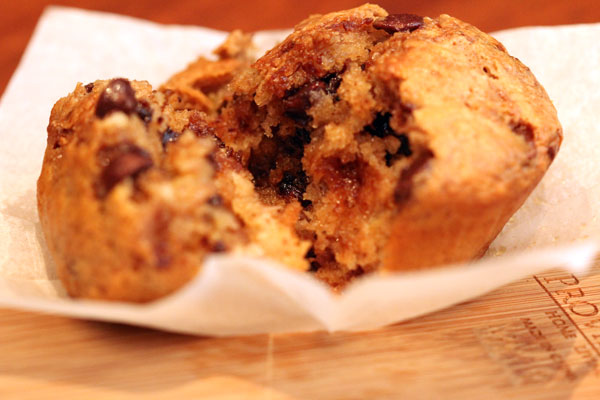 What you do is make the basic recipe first, then bung heaps of stuff in it. Depending on what you're putting in, you might want to change the ratios a little. For example, if you whack loads of melted chocolate in your muffin, you can take out most of the sugar. If you pop in some hazelnut meal, take out some of the flour and butter. If you use a liquid like banana, take out some of the buttermilk.
Caramelised banana and chocolate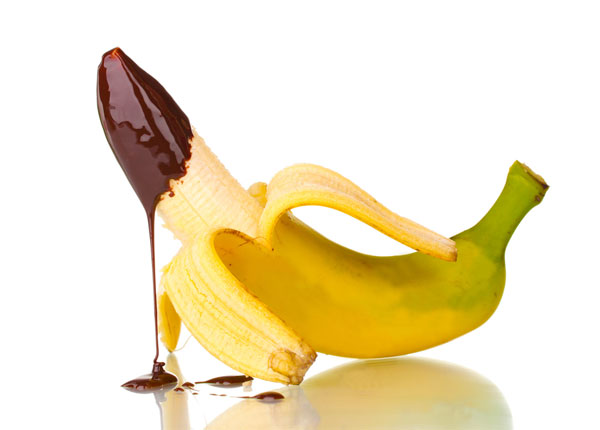 You need: three large bananas, half a cup of brown sugar, 50g of good quality butter, milk chocolate chips or melts, dark chocolate chips or melts (according to your particular taste)
Slice the bananas in 1cm thick rounds. Melt the butter and brown sugar together in a fry pan over medium heat. Bung the banana in. Cook for about two minutes, stirring carefully a couple of times. Don't let it cool, it's more fun if you melt the chocolate into it. Stir it into the mixture. Put it in the oven at 160C for about 20 minutes.
Bacon, caramelised onion, mushroom and parmesan

(not a health food recipe)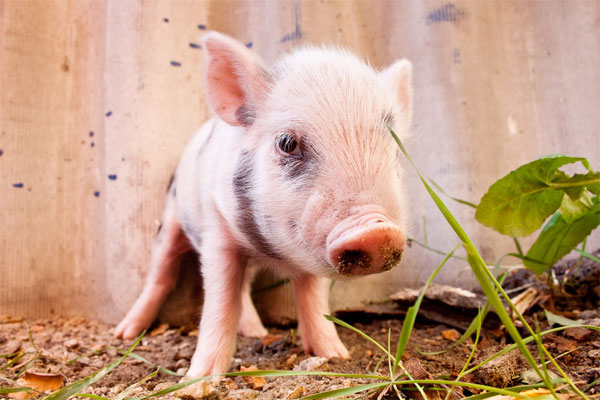 You need: bacon (as much as you want), a large brown onion, nice mushrooms (portobello or swiss brown are nice in these), 20g butter, good quality parmesan cheese
Fry up the bacon. Chop the onion roughly, add it to a fry pan with about a tablespoon of oil and a pinch of salt, cook it until it gets a good colour on it. Slice the mushrooms, then fry in the butter. Add it all to the muffin mix, shave or grate parmesan into it (as much as you want, so … lots). Spoon it into your muffin tray, then shave further parmesan on top.
Other things that are good
Nuts – chopped walnuts, hazelnuts, macadamias
Fruit – hard berries like blueberries, apples, pears
Sweet stuff – any good quality chocolate
Vegetables – tomatoes, mushrooms, potato (boil it first), onion, spinach
Meat – bacon, ham, pork, bacon, bacon, bacon
Things that aren't so good
Some ingredients change the texture of muffins and make them a little gross. Or end up with a weird texture themselves. Things like raspberries, white chocolate (I know, I know), strawberries, other mushy fruit (that's why we cook the banana first), lots of liquid (especially too many sugary things together), shitty ingredients like cage eggs and people who are going to eat all the muffins and not let you have any.