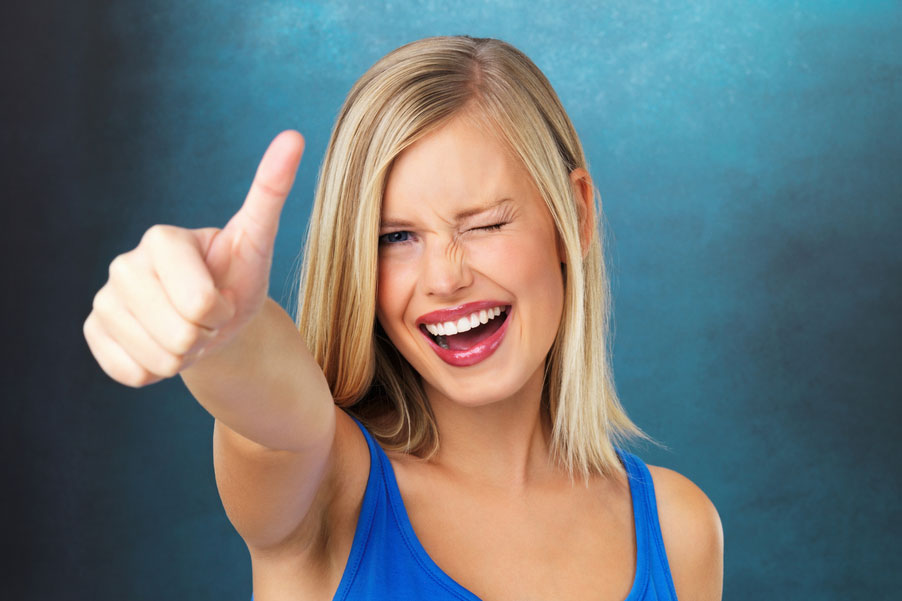 Are bloggers taking 'cash for comment'?
I didn't apply to be part of the Human Brochure, because I am scared of flying and if I were to lose my head for a minute and get on a plane, it would be to Hong Kong and not Canberra. But some people did, and they were gifted a No Expense Spared Weekend of a Lifetime in the Australian capital. By all accounts there was food, booze, food, tours, food, room service, food and roundabouts.
Predictably, the Human Brochure expedition has brought with it a good deal of cynicism. Not just from mainstream media (though we do of course love blaming things on MSM), but also from the wider internet. These kinds of things always do. People say, "Of course they only invited the influential people!" as if it is in some way discriminatory, or that because this was a government funded exercise, there should be a requirement to also include the little guys who have not much to contribute and no way of getting their message out, but who would really, really like a free trip.
That is the new media equivalent of saying, "Let's not advertise on that big billboard or in that major newspaper. What if the papers that don't exist get hurt feelings? Let's just give some money to someone who doesn't have a newspaper and hope that they tell their ten mates about it."
Smart business? Not exactly.
When the Queensland government secured a visit from Great Lord and Emperor Oprah Winfrey in 2010, the media went mad. What a great initiative! they said. She will change the way people see Queensland! in fact. Did Oprah bring her life-sized John Travolta doll and her plane full of crazed fans and her other plane full of personal chefs to Queensland because someone offered her a free hotel room? Of course she bloody didn't. That trip cost the Queensland and NSW governments and Tourism Queensland more than two million dollars. And yet, "amazing idea! let's get Queensland on Oprah's show!"
Let's get Queensland on Oprah's show.
See also: let's get Canberra on people's blogs and let's get Canberra in people's Twitter feeds.
There is nothing new about creating events for the sole purpose of propagating a message. Journalists and publicists have long been invited to soirees packed full of incentives to attend: food, go karting, geishas or whatever (I've never been asked). They're not obligated to say anything nice – or anything at all – but there is nothing illegal about a little schmoozing, as long as it's clear that it's not in exchange for endorsement.
This is what it looks like when money is exchanged for public endorsement.
So, is this "cash for comment"?
First, stop shouting "cash for comment"! It does not mean what you think it means.
The original cash for comment scandal centred around the fact that the comments were posing as the unprompted opinion of Laws and Jones, and that for all intents and purposes they allowed the public to believe as much. The presenters were alleged to have been given money and goods in exchange for favourable comments on air and the station was ultimately fined $360,000. The actual issue was not the fact that they had publicly endorsed brands as part of a commercial agreement, but from the fact that they misled the public and misrepresented their relationships with these brands.
These arrangements happened behind closed doors. Although bloggers aren't bound by the ACMA's regulations in relation to disclosure, the very nature of an event like the Human Brochure is that the proposition to influencers is made in full public view. Put forward your case to be part of the adventure, there's no obligation to write about it, we want to show you what Canberra can do.
I've spoken before about how social media can't fix your product for you. If you offer members of the public – whether they be journalists, critics, bloggers, tweeters, actors or children – an intimate engagement with your product, you'd better hope it's up to the task. You can put a whole Human Brochure in chartered planes with strippers and cognac, but if you take them to Civic then they are going to jump on their phone and say, "Those bloody bastards just took us to Civic and it was shit and someone knifed me."
Asking social media users to participate in what is essentially a media call is no different from inviting sports reporters to your corporate box. You hope that it will help to sway their opinion of NRL (unlikely!), but it's not a guarantee.
Their reputation is the very thing you're interested in tapping into, otherwise you would have asked the guy who coaches the Under 9s or your mum. Thus it follows that they are the kinds of people who want to protect their reputation and maintain their integrity, which means not endorsing a product that sucks. You hope that they will like your product enough to write something nice about it. You also run the risk that they will hate your product and write something negative about it.
All you are "buying" in this oft touted "cash for comment" is the right to invite them to make their own decision.
The fact that you are inviting bloggers and not the MSM doesn't change this one iota.