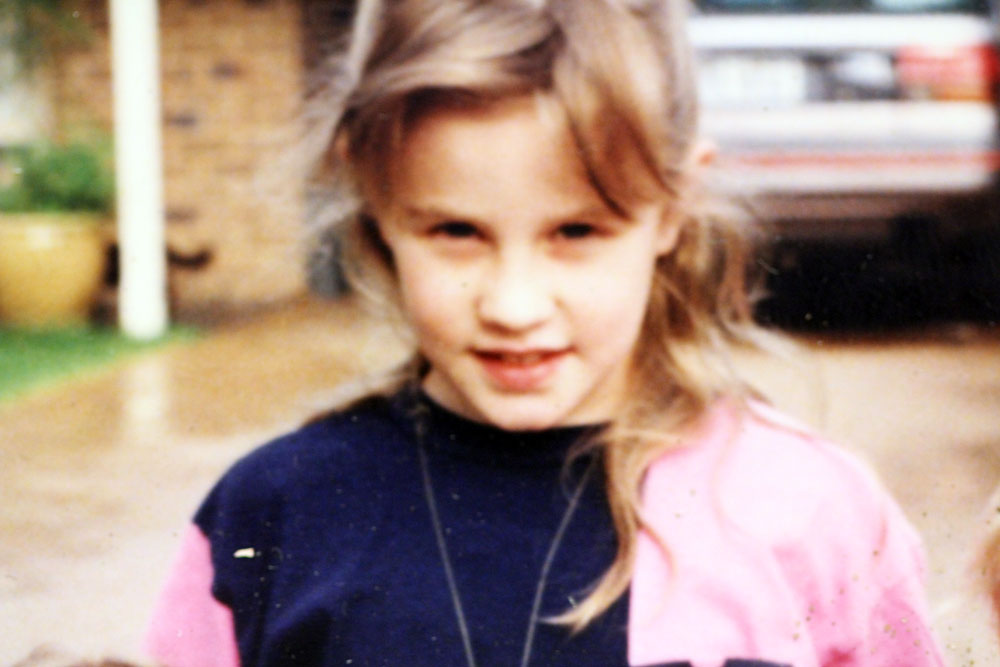 Now we are six(+24).
This Saturday coming is my thirtieth birthday.
I remember my tenth birthday in particular. I was terrified of being ten. I remember lying on a blue couch and tracing the numbers '1' and '0' in the carpet and crying because I was so bloody old and I hadn't achieved anything and I was nearly dead.
Now that I have my own nearly ten-year-old, I feel the anxiety of myself at that age even more acutely. I'm looking forward to this milestone birthday, because I feel like I've been sixty for most of my life and at least now I can be a proper adult, but as the day gets closer I am aware of how much the past 20 years haven't gone as planned and where I've let ten-year-old Anna down. When I think about letting her down I think about letting my own daughter down, because she is so like me. These are the creative new ways my brain is discovering with which to torture me. You know that scene in Drop Dead Fred when Elizabeth talks to her younger self? That's a bit how I'm feeling this week.
So, ten-year-old Anna, I'm sorry.
I'm sorry for getting you pregnant at 19. That was shitty. Our daughter is really amazing, but we are tired and old and it's taken until now to really feel comfortable with being a parent. I'm sorry I didn't give you more of a young adulthood.
I'm sorry for all the booze and drugs. They really messed with your brain, and that stopped you from doing some of the things you would have liked and made things more difficult than they should have been for, let's face it, little to no return.
You know that plan to work overseas for a couple of years? Yeah, didn't happen. See the aforementioned things I'm sorry for.
I'm sorry that I didn't give you any clear goals and that for a while there I let you float around like a dead leaf. You really gave me a pretty good head start and I just dropped the ball.
I'm sorry about the baby rollercoaster. Jesus, so very sorry. I basically whacked your uterus with a big stick for a few years and then tore out your Feelings and ran over them with a lawnmower and then set fire to the pieces.
I'm sorry that I wasn't better at choosing people to take care of our heart. It's had a serious beating since we were ten.
But you'll be pleased to know that there is good news!
You have amazing children. They are like funny little dolls with big eyes and short fingers and enormous brains. So far they've made you swell with pride every single day.
You didn't make things work with their dad, maybe because you're a bit lazy and also because getting married at 21 was not the most sensible thing you ever did, but you are really quite good at maintaining a relationship with him for the kids' sake instead of hurling them from one car to the other and screaming the rest of the time.
You did find a man you like. He's great. It was hard work for a while there, but that's part of what made it good in the end.
Turns out the writing thing was not just a pipe dream. You were right all along.
Your parents are so proud of the 30-year-old version of you that they tell you every time they speak to you, even if they're about to get on a plane or they're in a meeting. Sure, it may be partly senility, but they seem to believe what they're saying.
Happy birthday, ten-year-old Anna. You were right to be afraid, but you were wrong to think it was hopeless.
P.S. Sweet t-shirt.