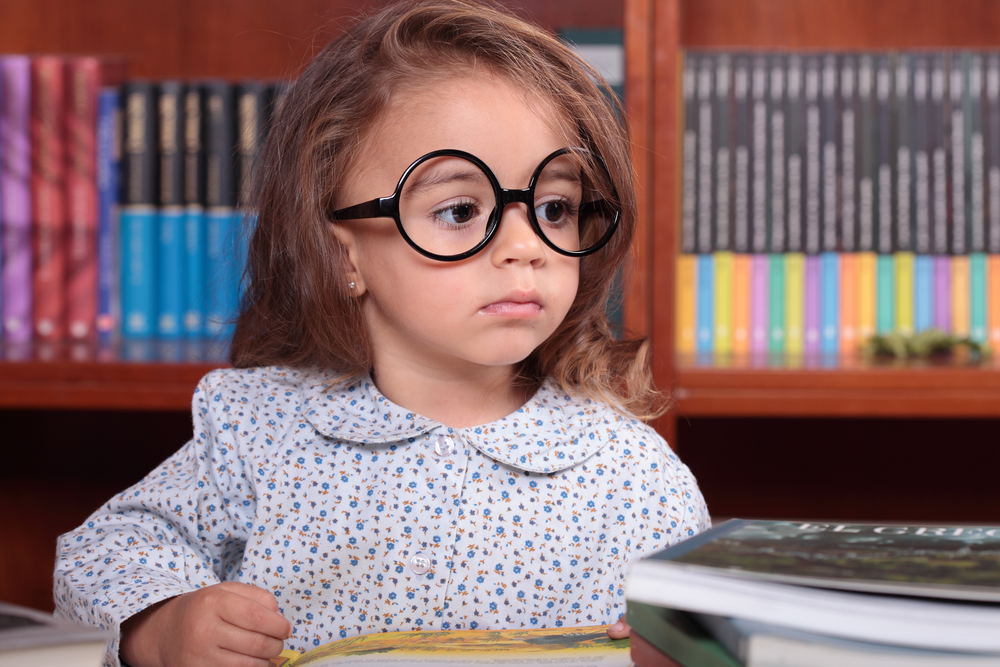 5 books I read in 2013
I read quite a few books in 2013. Not as many as I had hoped, but enough to feel like I'd given the year a pretty good read. Here's a list as diverse as I could muster.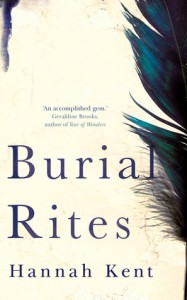 Burial Rites (336 pages)
Hannah Kent
Obviously it is not just the book, but also Kent's journey through publication that makes this tale extraordinary. She has chosen a brilliant setting that teems with landscape and characters that are crying out to grace the page, and the degree of research that has gone into it is apparent at every stage. It uses a few literary devices of which I'm not a great fan (such as large chunks of backstory posing as dialogue), but the language is vivid and the imagery is stunning.
This mostly-true story is so compelling that I sped through the last quarter of the book. I wanted to know what happened so badly that I would have read the testament of a child as long as I got closure. Fortunately Kent is nothing short of a master storyteller, and the final chapters were exactly as grand–and also humble–as they needed to be, to do justice to both the book and to the story of Agnes Magnúsdóttir.
Does it "deserve" its mammoth advance, best seller status and incredible visibility? The green-eyed monster in me wants to say no, but it really is a work of exceptional quality.
---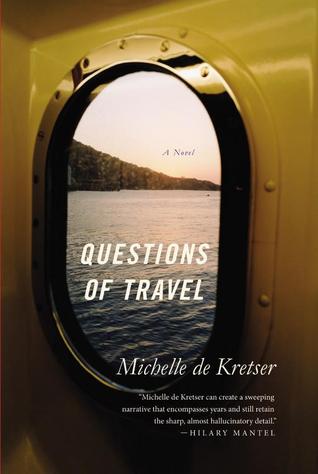 Questions of Travel (480 pages)
Michelle de Kretser
I'm not sure I saw a single award shortlist this year that didn't include Michelle de Kretser's Questions of Travel. It's that kind of book–an epic, a rollicking tale of two worlds colliding, with cultural texture and enough words that you may be forgiven (no, not that other 2013 book) for getting to the end of the story with no recollection of the beginning. It's told from a dual POV, which is not easy to do well, and for the most part it may as well be two separate books. The characters are fine, and though their stories are not terribly interesting they are well expressed, but their consolidation really falls short. I found the 'travel' theme to be unrealised, and with that being the main tie between the two narrators, their relationship with each other is mostly unclear.
The character of Ravi is far more interesting than Laura, and in some ways I feel that this would have been a better book if it had been his alone. On the whole, the book suffers for its enormous supporting cast, some of which returns at the eleventh hour in, dare I say it, a little deus ex machina. I've read quite a few interviews with the author, and she often speaks to the themes of the book and the heartbreak that she hopes readers will experience. Although the themes were present, I didn't feel them. They got lost in the overly ambitious language, where the choice of words drowned their meaning (this is the only book I've read wherein the word 'labyrinthine' appears more than once). The complexity of human nature, futility, grief, struggle, displacement … they are all there, but they're hiding behind an unnecessarily complex narrative that is bloated and a little forgettable.
---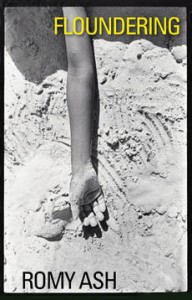 Floundering (224 pages)
Romy Ash
Had I written this book–had I constructed the lyricism of it, the poetry of it, the subtlety of it–I would have been very, very pleased with myself. There is not a single extraneous word. Not one. Ash doesn't tell the story of these boys as much as she just leaves it somewhere you might find it, fully formed, as though it was just breathed onto the page and not written at all. Well deserving of all of its accolades, Floundering is a kind of snippet of a life, starting and ending exactly where it is supposed to. It is told in suggestion, allegory, hints, shadows.
The narrative is so moving and the writing so perfect that I bought the book twice, in case I needed a swig of it when I was in my car.
---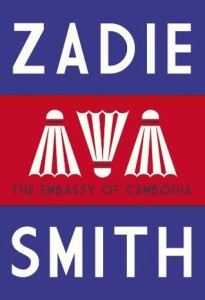 The Embassy of Cambodia (approx. 1 page)
Think about someone you really love: your partner, your child, your parent. Now double it. That is how much I love Zadie Smith. She has better control over the English language than any other living person, as far as I'm concerned. But let's not beat around the bush; this is not a book. This is, at best, an essay. Not even a long essay. It is masterfully written, with each sentence plucked as carefully from Smith's brain as you would hope (and expect), but it is not a book, and the book format (you can buy it in a pocket-sized hardcover edition for $14.95) promises something that it isn't, and this is to its detriment. Not because it isn't lovely, because it is, in every way, but because it doesn't offer the resolution of a book, or the narrative arc of a book, or the character development of a book. And it doesn't need to, because it's a short story (it originally appeared as one in The New Yorker), but it is choosing to pose as a book, and that carries a level of expectation that it does not meet.
The character of Fatou is sympathetic and interesting. The imagery is strong. The story is engaging and cleverly executed. I will always support wonderful writing and am happy to have bought it, but don't think that you'll settle in for a long evening with it. Twenty minutes and you're done.
---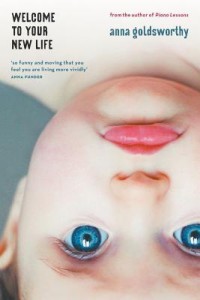 Welcome to Your New Life  (226 pages)
Anna Goldsworthy

In reading this book, the thing that occurred to me had nothing to do with the story, or parenthood, or depression. It was that the author is a pianist. Not because she talks about being a pianist (she does, though not at great length) or because she plays the piano in it, or because she has also written a book called Piano Lessons, but because the music is in the words. This book has the precise lyricism of classical piano. If one could take Dmitri Shostakovich's Piano Concerto No. 2 and turn it into a piece of narrative, it would be Welcome to Your New Life. The words are so deliberately placed, so rhythmic, even harmonic, that they betray the meaning of the story.
While Goldsworthy struggles to come to terms with new motherhood, and whether she is cut out for her new life (the story is about her new life, not the baby's), the writing is so pristine, sliced so fine, that the mood seems displaced. Goldsworthy's parents are (were?) both doctors, and that comes through in this as well–the exactness of it makes for a beautifully told story, but without accessing the very deep parts of the heart, where the new life really begins. I found that distracting, though I liked the book overall.