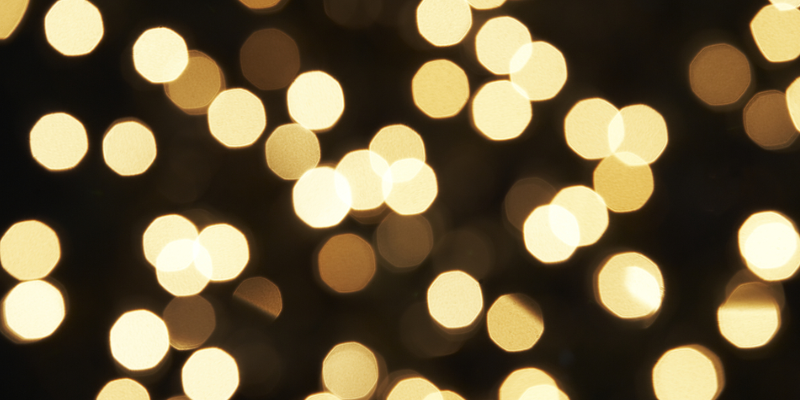 Adult Christmas (SFW)
When I was a kid, we had big Christmasses. Some years we went to six different places: midnight mass with Roma, who was an old lady with a nativity scene on her fireplace and a pianola; breakfast with mum's friend Sybilla, who made cheesecake and gave books as gifts; morning tea with the Goldworthys, where I drank orange juice in a chair swing and the adults all talked politics; lunch with dad's family under a green pergola; afternoon tea with the Huntleys and their blue cheese tarts; and then dinner with mum's family in my grandparents' lounge room, from which we could see the Christmas tree up in lights on the State Bank building.
By the end of the day we were so exhausted and filled with food that we slept at the table and had to be carried home. It was the best day of the year.
Christmas as 31-year-old Anna is not like this. My extended family is in Adelaide, and Gaz's extended family is in England, so here in Melbourne we are an isolated collective without peripheries. Being a shared-custodial parent means that I don't get to spend every day with my children — not even Christmas Day. We have breakfast at home, and I make pikelets with horseradish cream and smoked salmon, and we sit on the back verandah and watch the kids play with their presents until they tire of them, which is usually 2-3 minutes. Then Michael takes the kids to his parents' house, and Gaz and I sit at home and nap until dinner time, when we eat some ham and then go back to sleep.
Last year we took the dogs to McDonald's for lunch, and ate fries from a bag while we drove through Springvale Cemetery. We have our own voyeurisms, Gaz and I: he likes to look at the trees, and I like to look at the people. It was eerie, a kind of silent reverie for the people who had gone. Fractured families visiting the people who might make their Christmas whole again. Maybe they had lost the person who carved the meat, or the person who dressed as Santa, or the person who collected the cricket ball when it went over the fence. Hundreds of people paying homage to someone, crowded around a marble headstone or a brass plaque that represented the Christmas past.
That's Christmas as an adult. Parents and grandparents and aunts and cousins and familiar faces who have left. The person who made my family whole has been gone for thirteen years. The last gift she gave me was a bracelet set with coloured stones. I lost it, because I didn't know that was the last time my Christmas would be whole.
But I'm reclaiming Christmas this year. I've glazed a ham, wrapped presents until my fingers bled and strung lights along the facade of the house. On Wednesday I'll stuff a chicken with sage and parmesan, roast potatoes in duck fat and pile a trifle to the ceiling. I'm sticking it to adult Christmas, because I'll be spending the whole day with my kids for the first time in six years, and I can't wait.