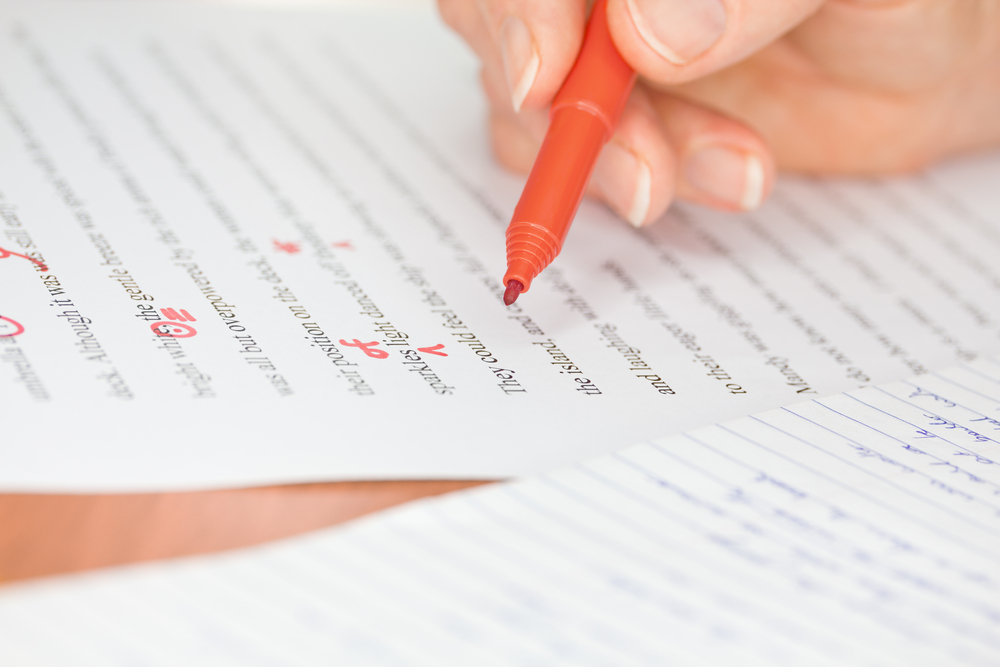 What I'm learning about writing: what is editing?
I've never been much of an editor. My best guess is that the kind of writing I do is that "just throw your guts at the page" type that can be difficult to revisit. There have been times I've written things and thought "Well, that was the only shot I had at writing that", as though it's an exorcism (like this and this and this). Most things I publish are first drafts. That's the way it's always been.
But in writing something longer and seriouser, I've had to edit. You know, take the words I have written down and make them better.
I really like words. For me, a successful day is one in which I find exactly the right word to convey something precisely. I thought that editing would be mostly about words. I had imagined that editing was reading sentences and thinking, "That sentence is a bit shit," and then changing some of the words to make a new sentence. And editing is that, obviously, but it is much more complicated than that. To my surprise, the bit where you change the words in the sentence is only one small part of it.
Zadie Smith said this:
Try to read your own work as a stranger would read it, or even better, as an enemy would.
What I'm learning about editing is that it's impossible to read your work as an enemy would unless you have some space between you and the writing. I think this means something different for everyone: time away, physical distance, giving it to others.
I'm a visual person, and for me the best way to read it as someone else would read it has been to change the format, so I put my drafts on my Kindle. Then I start at the first page and think, "Is this an actual book, or is it just 'good for a non-author'? If I had paid $9 for this, how would I feel?" Having it on the Kindle makes it easy for me to imagine it's a stranger's book; sometimes I start reading again in the middle of a scene and don't recognise the words. That helps my own feedback to be even more devastating ("You are so trite! That's not even a word! You know nothing about what it is to love!").
So back to my first point, maybe the most important thing I'm learning about editing is that storytelling doesn't just happen from one page to the next. The quality of the story is not determined by the appropriateness of a word. It doesn't even matter what those words are, at the beginning, because editing means recognising where the story is no good.
I gave my first draft to my dad to read, so he could tell me whether the writing was good. He isn't a writer, but he has a strong analytical brain and that is exactly what I need. Where all I saw was strings of sentences, one at a time, line after line, he saw the whole story. And we had this conversation:
HIM:
I liked it, but when I got to the end I was unsatisfied.
ME:
But were the words good?
HIM:
Yes, the words were great.
ME:
Then what was the problem?
HIM:
The story isn't finished.
And so I learned the most important lesson: editing is about the reader.
The first draft is for the writer. It is the time for spilling blood, nonsense or otherwise. The editing process is for the reader. It is the time for making sense of the story, for considering all of the things the writer knows that the reader doesn't, for character development and story arc and above all else, a satisfying read. Read. The editing process is not about a satisfying write.
I rewrote the ending and read the book again with new perspective, watching the way the story unfurled and jumped and danced and crashed and closed. So I rewrote the beginning, and parts of the middle. Weeks passed and I had thought only momentarily about the words. Words that mattered to me, as a writer, but were miles down the list of things that needed fixing.
Then I understood what "editing" meant, which meant I could finally start.
Lesson 6: Editing is for the reader, not the writer.