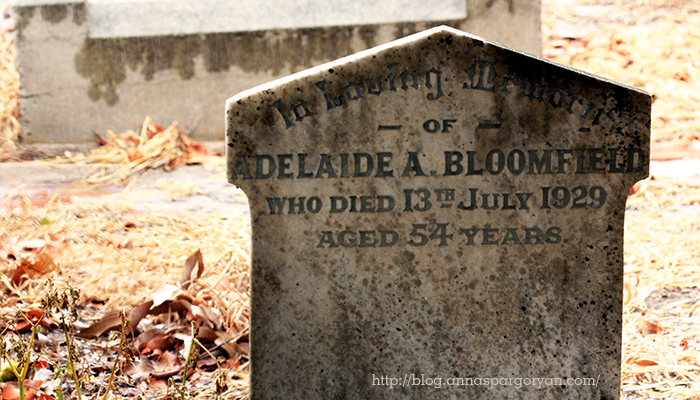 Writing Prompt #6
Hello! Some folk and I were talking on my Facebook page about flash fiction, and how it is super fun but can be hard to get started.
So, to (hopefully) help your writing brain warm up, I'm going to put up a weekly writing prompt. There's no pressure to share what you write, at all, but if you want to, please do pop a link in the comments!
Read all the writing prompts »
---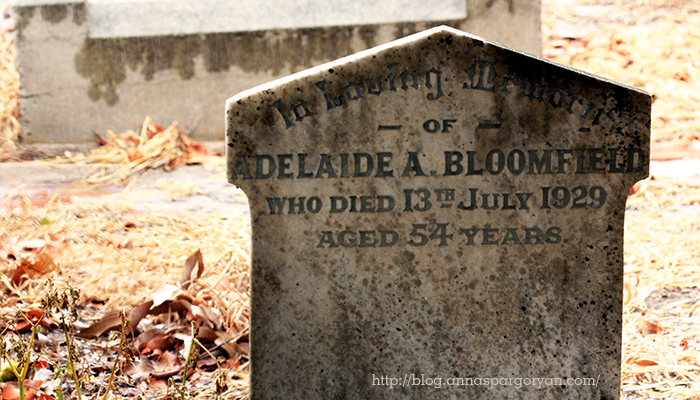 I'm not posting a word prompt this week, because something about this gravestone really grabbed me. Around the corner from my house, there's an old cemetery (some of the graves are from the mid-late 19th century), and sometimes I wander through it because I am nosy and fascinated by people. I was struck by this one because here is a woman who died in the 1920s in her middle age (why?), doesn't seem to have a husband or children, and is not purported to be survived by anyone. Was she here on her own? Was she an immigrant? Is her family buried somewhere else? Did she have parents? If she was on her own, what did she do for work? I can't find any trace of her on the internet.
Anyway. Maybe that's just a very long word prompt. Go forth!