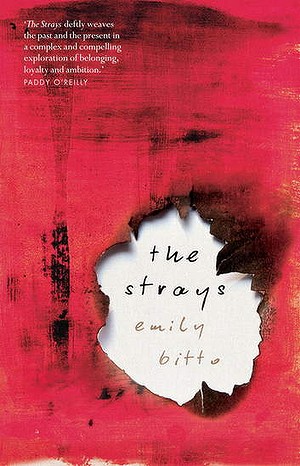 Book review: The Strays
This is a tidy little story that follows Lily and her friend Eva through a period in the 1930s, when they are living in a house that has essentially become an artists' commune. There is plenty to like about it: the writing is neat and technically sound, the subject matter is interesting, and I found it to be a quick and enjoyable read.
Having said that, I took less away from it than I had hoped.
Bitto's point of view character, Lily, has a distance that reminded me of one Nick Carraway. She (and he) looks to a "better" type of person, a group to which she does not belong, and aspires to be more like them. This, combined with her not wanting to be herself, means that we learn almost nothing of her. She is meek and quiet and lacks confidence, but apart from that, there are only hints to her character. Largely she functions as a narrator, and it was because of this that I felt less like I was reading a story, and more like I was peering through a crack in a frosted window.
The exploration of the children is where the real guts of it is. The artists themselves seem oblivious to the impact of their behaviour on their children, and Bitto shows some great insight into the formation of self-esteem and the way children learn their value and place in life. The closing chapters, which are in Lily's present day (sometime in the 80s), offer some clues as to what became of these young women, but not enough for my tastes. Their memories and sadness and gladness and grief only occasionally dip below surface level.
I wonder also about the historical accuracy of the scenes set in the 30s. The language seems very contemporary, as do the relationships between parent and child. For a book that is inspired by artists in Melbourne in that period, it could kind have been set anywhere and at any time.
Overall, I found it engaging and interesting in parts, but a bit underdeveloped.