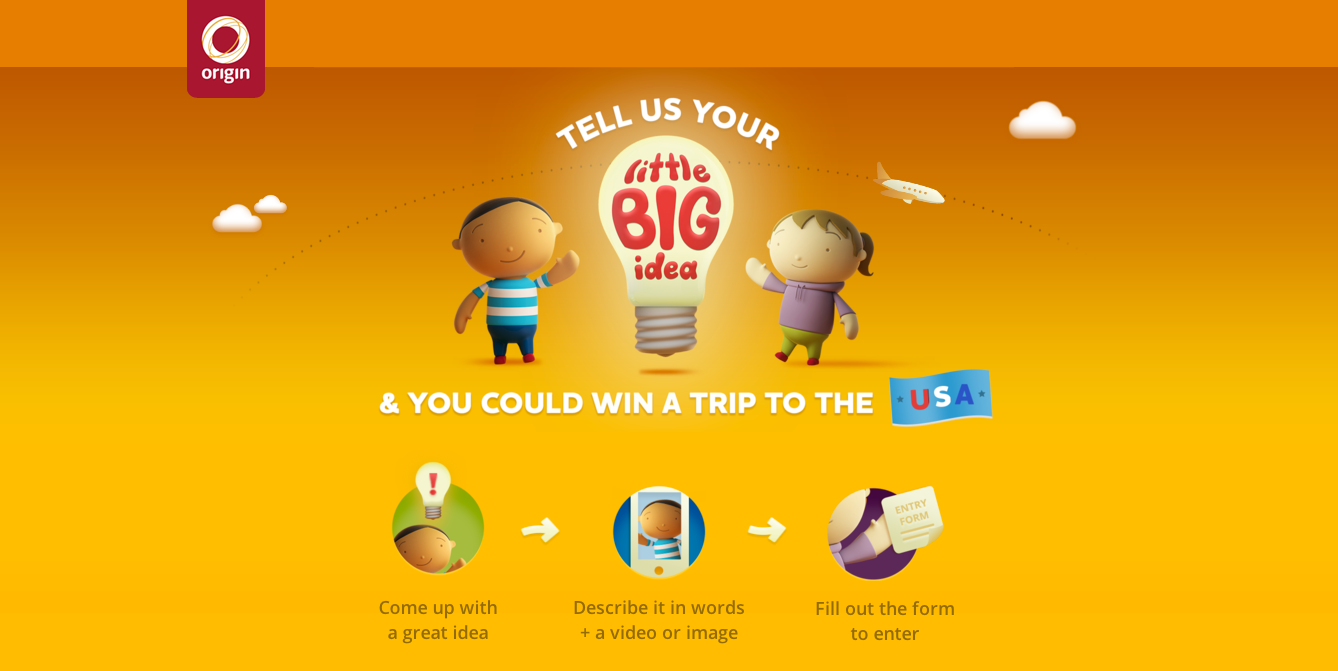 littleBIGidea, and my kid who loves science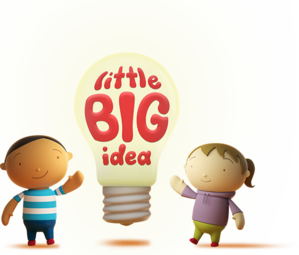 This is a sponsored post for Origin. That is a strange thing to write, not least because I have always said I will not write sponsored posts on this blog (but have no shame in writing them for other blogs). But there's something you should know about this sponsored post. I'm not writing it for me.
I could take my sponsored post money and buy myself new socks and good books and take the day off work. I would love to do that. I would love to write this sponsored post and spend the rest of the day looking at leaves and pondering the meaningfulness of everything. But that's not what I'm going to do. And I will tell you why.
I have this kid, Georgia; you might have seen me mention her from time to time. She has the kind of face that looks as though it's been carved from a block of fine soap, and these eyes that go in every direction except directly in front, because she always has something new to look at. And she has the kind of brain that's been crammed as tightly as possible with every thought and feeling and the most brilliant wonderment. And she has the kind of mother who will sell herself out like The Offspring because this kid loves science.
Last holidays, my friend Renee took this child (and her own child – it wasn't a hostage situation or anything) to a day of Making Science at Origin. Georgia is more likely to build a rocketship than to relax in a new social situation, but because she loves science, and also because Renee is an angel from heaven, she went along and she learned about energy, and climate change, and developing alternative sources of power. She built things and broke things and touched things and wrote things and invented a robot, and when she got home she was invigorated and she was pummelled full of science.
So I'm not going to buy books and socks. I mean, I am, but I will work hard and save up for those things like a real person. What I'm going to do with this sponsored post is put it towards science. Not my science (which is mostly "scientifically, how many Caramel Crowns can I eat?") but Georgia's science. A new lens for her telescope; a visit to the planetarium; a circuit board. I know, I'm bored too. But she will jump up and then gravity will force her back down again, and this process will repeat.
So, in the spirit of kids who love science and are smarter than us and will definitely change the world, Origin is running this competition.
It's pretty rad. I wouldn't have agreed to write a post about it otherwise. Well, I might have been able to be persuaded by real live kittens, but other than that, nothing. This is definitely a competition you should read about.

Australia's brightest young thinkers* could be jetting off to NASA's Cape Kennedy Space Centre later this year thanks to a new Origin initiative, littleBIGidea, that aims to foster creativity and innovation in students from grade 3-8.

The Top 12 ideas** will be selected based on an exceptional demonstration of originality, creativity, practicality, imagination and innovation. The 12 finalists*** will be invited to attend the littleBIGidea forum in Sydney this October to present their idea to the judging panel.

Three overall winners**** will win a trip to Florida, USA to visit innovative hotspots including the Cape Kennedy Space Centre, Epcot Theme Park – Walt Disney World Florida and Ripley's Believe it or Not. Other prizes include $1,000 in education grants for each of the 9 runners-up; $4,000 to spend on energy upgrades for the 12 finalist student's schools; plus tickets to an education conference for the teacher nominated by each of these students.
* Georgia, ** Georgia's ideas, *** Georgia, Gaz and ten imaginary friends, **** Georgia, Gaz and Georgia's telescope
Now, I must remind you that Georgia loves science more than any other person has ever loved science. If Newton and Gallileo and Einstein had a weird threesome lovechild, that child would be Georgia. When she was six, she told me she wants to be an astrophysicist. So it seems only fair that she be the one who goes to the Kennedy Space Centre. Can you imagine? She would shit her pants in delight. We would need to take sixteen boxes of tissues to cope with her overwhelm. And then there's Gaz, who loves space enough to have declared that he would leave me forever if offered a one-way trip to colonise Mars, and he would go with her and they would stand at that space centre with eyes as big as moons. They would cry. I promise.
So what I'm saying is, please don't enter unless you have a child who weeps literal science from their pores.
If you do have one of those children, enter now. I have to go to the National Geographic store.