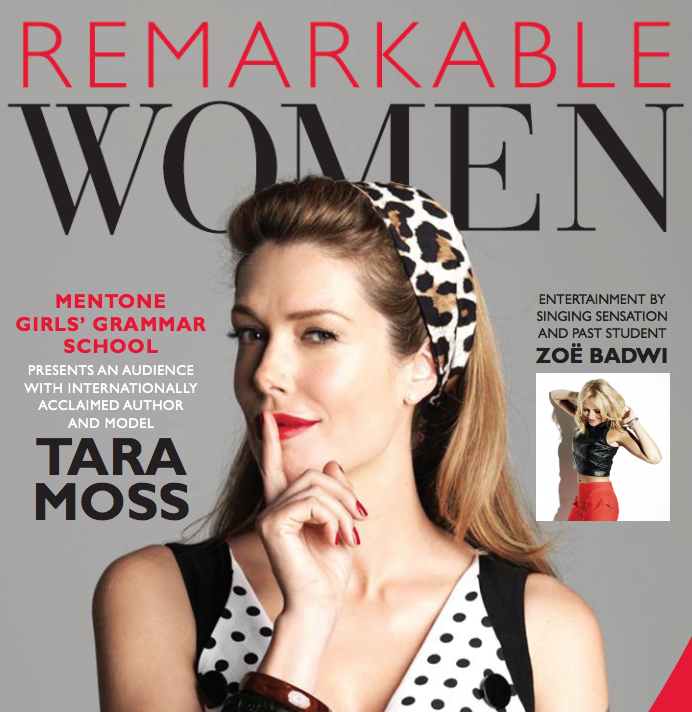 Musings on remarkable women
I had the great pleasure last night of seeing Tara Moss speak at an event Georgia's school had put on. And I'm having a lot of feelings now, so I hope you like sentences that mean nothing and go on forever.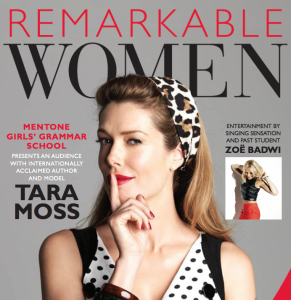 I've seen Ms Moss on the telly, of course, and thought her astute and articulate and accomplished. In the flesh, though, she is beyond remarkable. It was in the things she said, yes, and they were compelling and fascinating, but it was also in the way she revelled in the achievements of others. A demonstrable, genuine interest in and concern for change, social good and the advancement of women.
What I was most struck by was her ability to incorporate the things that she finds personally rewarding (like writing, which she called "its own reward", as it is) with those global issues that require more compelling action, more diverse involvement, more self. On the one hand, she gives voice to violent crime issues in her books, but she backs it the hell up with her UNICEF work. She has big feelings and small feelings and local feelings and wider feelings and they culminate in this incredible, truthful, driven woman.
Her book made me feel the things I wrote here. Big things, things about identity and purpose. But ultimately, they are still selfish things. They are things about the way I see myself, and the way I deal with the issues I have, my issues, just my own minute issues that mean I sometimes live in a blanket and sometimes cry at the traffic lights and sometimes shout at my reflection. My issues. Mine.
Over the past few months, I've been doing a lot of work with Family Life, as part of their SHINE project. It is really something, SHINE. I've been spending my time writing the most harrowing sentences, sentences that keep me up at night like Everyone feels sad sometimes and Anxiety is just your body responding to something your brain says. The thought of these children with their big, fluttering hearts tears me to shreds. In each word I see my own children, lying in their beds and trying to comprehend the whole universe all at once.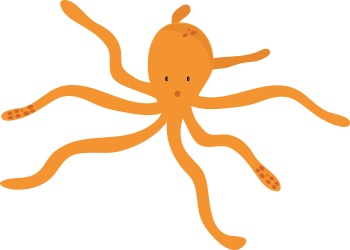 (This is a SHINE octopus)
As luck would have it, Family Life's CEO, Jo Cavanagh OAM, was also being recognised at last night's event. Jo is the reason I work for Family Life. When I first met with them, I didn't know what to expect. I knew they did work in my local community, and I had seen their op-shops down the road. What I didn't realise was that they're lead by this woman who is 5% human and 95% ideas for social good. Jo sees opportunity for change in everything, and I could spend entire days just listening to the cadence of her voice as she speaks from her heart.
So, I've been trying to understand what I can take away from these two (different, but similar, and utterly wonderful) women. I have always been open about my mental health issues, with everyone. In the beginning, I didn't have words for them. My mum used to tell me I was at a loose end. She didn't have the words for them either. We were just two people, feeling different things and kind of looking out in bewilderment and wondering how much longer we had to endure them. It wasn't for lack of trying, but for lack of knowledge.
But I have some words, now. I am thirty-one years old and I have words to describe the way the brain feels. Not as a clinician, but as a person. And I think that, slowly, so slowly, slowly like a big anxious slug, I am learning of ways to put all of these things together, for the good of the brains that come after mine. That maybe the intersection of my personal challenges and the ones with wider significance is not nothing, and to feel is not for naught. If you'll just bear with me, cheers.