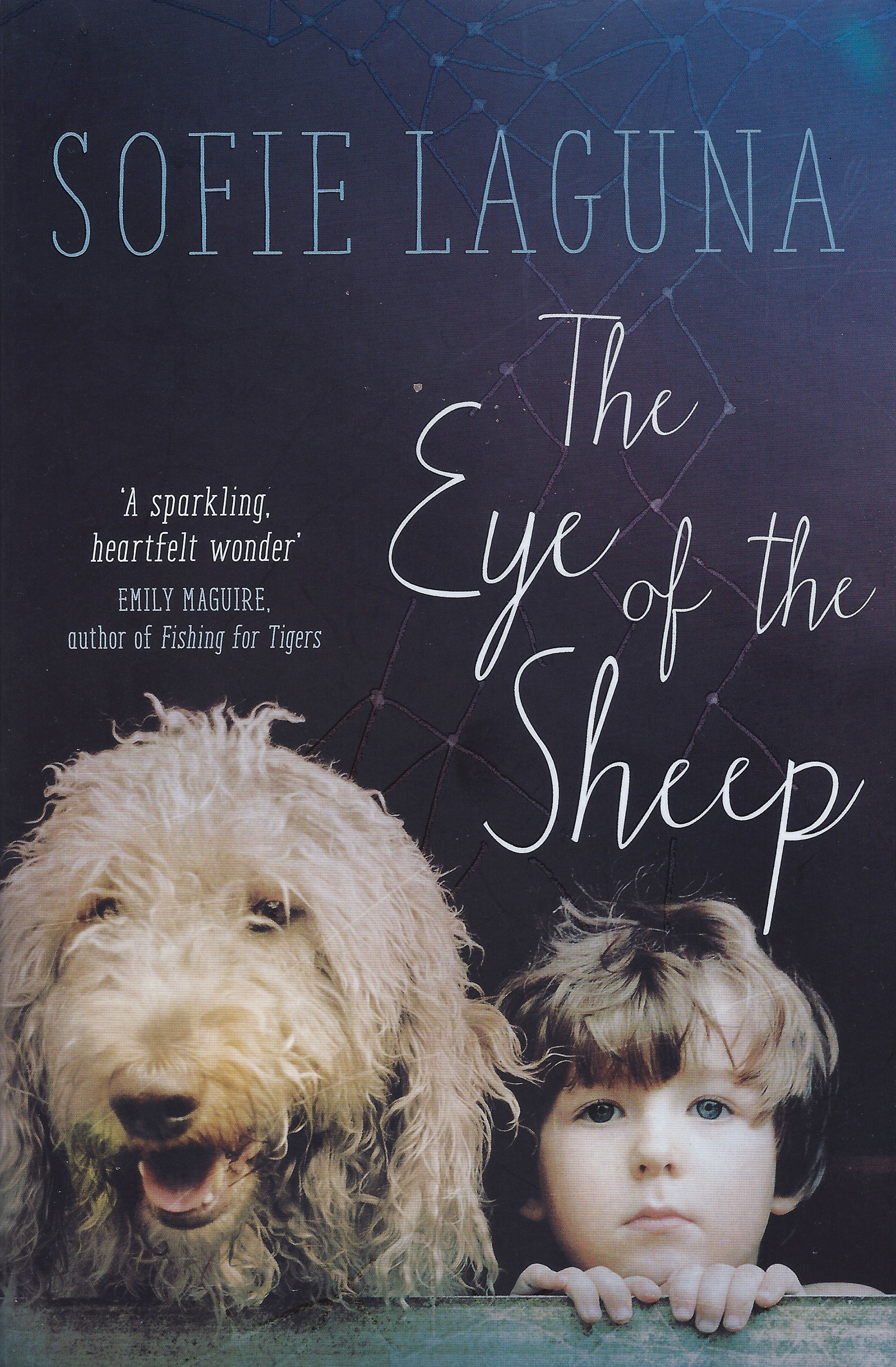 Book review: The Eye of the Sheep
Book marketers take note: I bought this one solely because of Emily Maguire's testimonial on the cover. I couldn't find that version anywhere on the internet, so here is a terrible scan for you.
"A sparkling, heartfelt wonder," she says. I was in the bookshop at the time because I wanted something either sparkling or heartfelt or a wonder. It makes sense, then, that I bought this one.
I didn't read the blurb, or any pages. I just picked up that silly-faced dog and hot-footed it out of there via the bakery.
But, oh man.
This is the story of Jimmy, a boy who goes too fast. His mind, his mouth, always going. I have a child like that of my own, a child who has sat next to me and talked until I have asked her to stop. A child who might have wondered, maybe more than once, whether anyone cared to listen to what she had to say.
So, I read this book. By the end of page one, I had been abducted by it.
This might be the most truthful narrative by a child that I've ever read. It is a hard-hitting story, set in Melbourne's west and peppered with that everyday sinisterness that weasels right into your guts. I worried for Jimmy, wanted better for him, wondered who might come to save and protect him. And each time I did, I was struck by the knowledge that some kids — real ones, ones with oxygen in their blood — face this reality every day. That this was part graceful and considered storytelling, but also brutal social realness.
Laguna writes with a frankness that should be applauded. Through Jimmy, we see reflections on love, abuse, childhood, poverty, fear and family. More than that, she has almost created a brand new language for him, and it sings. Where we might have been bogged down by darkness, we are instead captured by Jimmy's naivety and willingness, and his unique way of perceiving people and the world.
As the brothers played and spoke and swallowed beer, and the balls clicked and smacked and sank, the sounds became a lullaby — not the one Mum sang to me when I was small; a different one, an accidental one made of men.
Though it comes to a wrenching crescendo, it leaves in its wake a sense of betterment and openness.
Were I a gambling man, I would have this on every shortlist in 2015. It is a truly remarkable work and one from which I suspect I have not yet recovered.