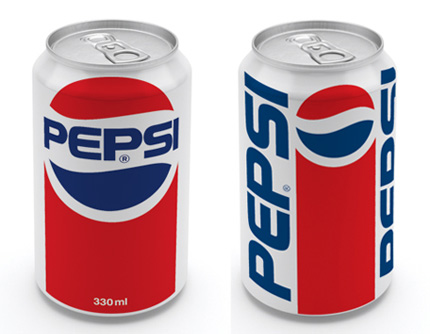 Things that remind me of people: Pepsi
The first time I fell properly in love, I was 12. We had gone down the coast to a place called Wirrina. Lots of times, actually. Dad would run team building exercises and the rest of us would swim in the world's largest* indoor pool. Three pools, there were. Tiered, with a waterfall and very hard edges and a scratchy bottom. One of those pools that you left with blisters on your big toes.
There was a miniature golf course, too. I think you had to pay to play on that, but my brother and I would sneak in behind a row of cactus and play the holes with a ball we'd found in a creek and a stick we'd torn off a tree. It was hilly, for a golf course. Sometimes the ball would roll right out of the course, just from standing. So we got what we paid for, I guess.
The year I fell in love, we were staying in a self-contained flat that overlooked the non-miniature golf course. The flats were something out of Holland, with pointed roofs and flower beds and attic windows that didn't open.
In my memory, ours had a huge living room with doors that unfolded all the way across, and we sat on our bamboo couches and watched the in-house "pay TV", which meant we got two or three new release movies. Last Action Hero, probably. We ordered room service and nicked dollar coins from mum's purse to get Pepsis from the machine. It was heavenly.
On the second day of the training course, another family moved in to the flat next to ours. My brother wanted us to go over there, to show them how to flip into the pool and the tree at the top of the hill that always had horse shit on it. So we did. And there he was. My first love.
His name was Sam. Or Ben. Or Chris. One of those monosyllabic 90s names. He had curly blonde hair and a Queensland tan, and he wore striped shorts and Reebok Pumps. Maybe he said, I've been waiting so long for this moment, or maybe, Hello, but his voice echoed through the cliff-edged valley and I hung achingly on to every word he said.
He was 14, and worldly. He took things from the breakfast buffet that I couldn't even pronounce. He rode horses with the salt air in his luscious locks. When I showed him how to break in to the mini golf course, he pulled five dollars from his wallet and paid for us all to play. I swooned so fiercely that I had to lie down. In his flat. Which had inexplicably become more spacious and more beautiful than our flat.
We swam together in the world's largest** indoor pool. I know I thought things about his body that I'm no longer comfortable putting in print because I was 12. We sat in the fenced-off playground outside the bistro and he brought me stale bread rolls with butter that wouldn't have been spreadable even on the sun. We would find my brother sitting in trees, waiting to ambush us while we whispered our thoughts about the world, but we didn't care. For every day the team building continued, we welcomed a new sunrise under which we could reaffirm our affections.
He was Welsh, too. But you might have guessed that.
I suppose we knew our romance would be short-lived. On the very last night, Sam or Mark or Tom led me down to the non-miniature golf course and he took my hands in his and he said, "Anna."
And I said, "Yes?" in a squeaky voice, wishing I had packed my Cotton Candy Lipsmacker.
And he said, "Your golf swing is terrible."
And he was right, my golf swing was terrible. From behind his back he pulled his dad's sand wedge, and he stood with his body wrapped around mine and helped me to perfect my technique. He was patient, gentle, considerate. We swung until we were bathed in the orange light of sunset, and then we swung under the drone of moths around the spotlights.
And when it was over, he said, "My mum has my PJs in the dryer."
In the morning I had to help dad pack up the Lego from the team building exercises. And though I checked in the world's largest*** pool, and near the drinks machine, and behind the row of cactus at the mini-golf course, I never saw my love again.
* Larger than a shower.
** More of a spa.
*** Come to think of it, I once found a lizard at the bottom.
Stay tuned for the next exciting installment: The time Anna's dad did a training course in a train.