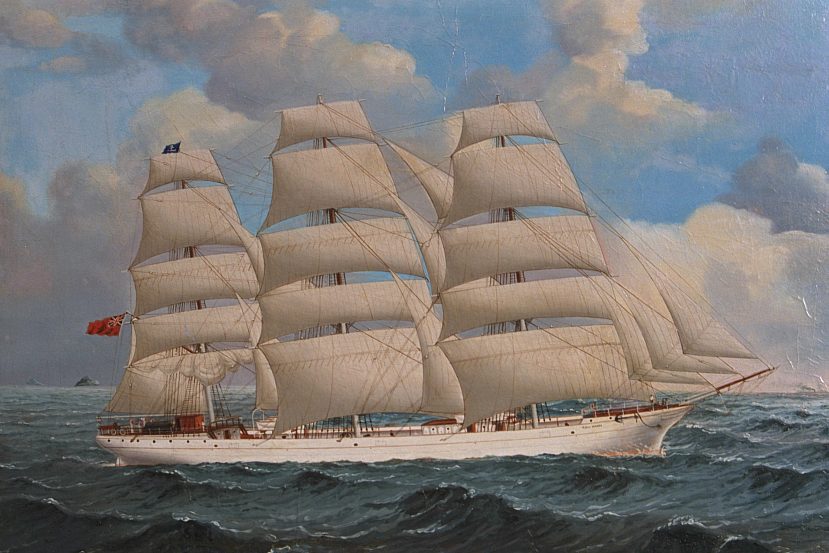 Favourites
When I was born, my Nan was 76 and had hair like buttercream. She had been waiting for me, she said, as I'm sure she did of all of her great-grandchildren. I knew I was her favourite because she let her hands rest on my face and they were delicate as wax paper, great-grandmother hands. But I knew the others were her favourites too. My dad was her eldest grandchild, and he was her favourite because we were all her favourites, because her heart eclipsed the entirety of us.
It was easy to wonder whether our Nan was a liar. She had that kind of fantastical life, richly layered with tragedy and love and faith and loss. And we all felt that way of ourselves, too, that people as interesting as we were must have been borne from a fascinating sort of a woman.
She was a true matriarch, and she shaped our family as though it were made from clay, sitting in the wicker chair under the window. She was old even when I was born, but she was young, too. I could say, from the other side of the room, "My dad stinks!" and she would hear me even if he didn't. And she would wink. We shared secrets right out in the open, all of us exchanging glances and laughter with Nan.
Her name was Ruth, but everyone called her "Phil as in Phyllis". I found her second middle name the most glamorous: Ophelia. It seemed to me a name from another time, and of course it was, but it made me wonder about her. This tiny (for I had outgrown her by 11), white-haired woman was not Ophelia, but she must have been, once. I sat with her in her chair under the window and asked her about her life and she showed me the porcelain dolls she had arranged on the shelves in the hallway, or she gave me a doll she had knitted, or we ate caramels from purple foil and I continued to wonder.
When I was in primary school my mother bought a painting of a ship from an antique art store. She went there often; I had a picture of two kittens from a 19th century newspaper, and my sister had a trio of flat-footed ducks once owned by someone or other. My brother's room already had something of a nautical theme — striped wallpaper and the unmistakable smell of scurvy — and so the painting was hung there.
Ruth-Phyllis-Ophelia did not visit often, on account of her great age and the traffic, but one Christmas we sat in the formal dining room for lunch and everyone was there. We ate ham and chicken and potato salad, and she wore a paper hat in every colour, and she laughed at everything because her heart just overflowed everywhere.
Afterwards we went to my brother's room to look at this painting, and my Nan touched her wax paper fingers right to it. "What ship is this?" she said, and my dad told her a name I've long forgotten, and she said, "This was my cabin."
And maybe it was, you know, or maybe it was just a bit of paint on my brother's wall. But it might have been. A cabin where she sat in 1915, with a brother or an uncle, and came into Port Adelaide to watch the people come and go. Maybe she was Ophelia, then, hidden behind someone else's suitcase or under a big hat.
Before she died, but after she had decided she was going to die, she gathered her many great-granddaughters in her grey-carpeted granny flat and brought out a basket of gold-plated bracelets with stones in them. She had bought them at a car boot sale, or got them from a gypsy, or found them behind the church, and she wanted us to choose one to remember her by. I took one with multi-coloured stones; purple and red and blue. It was too big, so I wore it as an anklet because it was the 90s, and when I found it again years later, it was too small, so I hid it in a box that I can no longer locate.
After we had chosen, and she had announced that she would miss us all inordinately, we sat around the dining table and listened to the cuckoo clock, and she committed us each to memory with her paper hands and her soft eyes. Filed us away in her enormous catalogue of favourites.