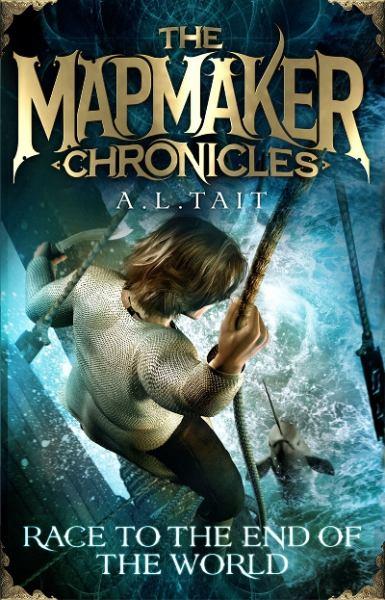 My dad is a mapmaker
At the end of this story, I'm going to recommend that you buy this book that my clever friend Al wrote. Fair warning.
When I was six, I had the greatest birthday party ever.
Everyone from my class came, because when you're in Prep (which is called Reception where I'm from) you haven't had a chance to figure out who hates you yet, and also you don't really have any feelings about boys and girls and how they are different. My mum went to Burnside Village and bought a Death By Chocolate cake, which was a thing people often did in the 80s. And she made fairy bread and different flavours of cordial, and probably party pies and maybe even miniature quiche.
This would have been excellent in itself, even without the treasure hunt.
My dad is a mostly-repressed artist who is excellent at children's birthday parties. In another life, he might have been the editor of Donna Hay Kids, or had a blog with muted photos of sidetables and lolly jars. But he's an engineer, and so he loves maths as well as art. Do you know what maths and art turns into? Maps.
When the kids from my class arrived at my sixth birthday party, they got a map. Dad had drawn the mulberry bush (with the half-complete treehouse), the swing under the elm tree (more on that another time), and the plane tree up the back (and its dangerous spiky baubles). In my memory, he'd also drawn the cats as dragons, and my mother as a pirate. Then he'd photocopied them (we had a photocopier at home, which was something I bragged about often and then used to make neighbourhood newsletters with pen pal clubs and stories about stolen apples) and marked them with an X.
Every X was in a different place. Dad had planted twenty-two individual bits of treasure.
We Reception kids went crazy for the maps. "I think this splodge is that rose bush!" they cried, and, "My treasure is under the house!" and, "HELP! SPIDERS EVERYWHERE!" One by one, we uncovered our rewards: tiny bears living rich and interesting lives. A bear riding a bike. A bear on a picnic. A General Practitioner bear. A bear with a baby bear. Every person at the party used their map to find the treasureful bear specifically deemed to be theirs.
Afterwards, everyone got a piece of the Death by Chocolate cake except for me. I carried that around for a lot of years, worrying about that bit of cake and forgetting about the amazing maps. Then I became a mother myself and made my kids' cakes out of bits of old newspaper, so I got the hell over it. 

As you may have guessed, I love maps. That's why I think you should buy my friend A. L. Tait's book for your kids, like I have. Actually, I've bought four copies. This is because I am a kind and supportive friend but also because it is excellent and should be revered. Al hasn't told me to say this to you. I just think she is a really cool gal who has a special talent for writing adventure stories for tweens.
I also really like Booktopia, so that's where I reckon you should go to buy it. You can tell them I sent you (it will make no difference whatsoever).