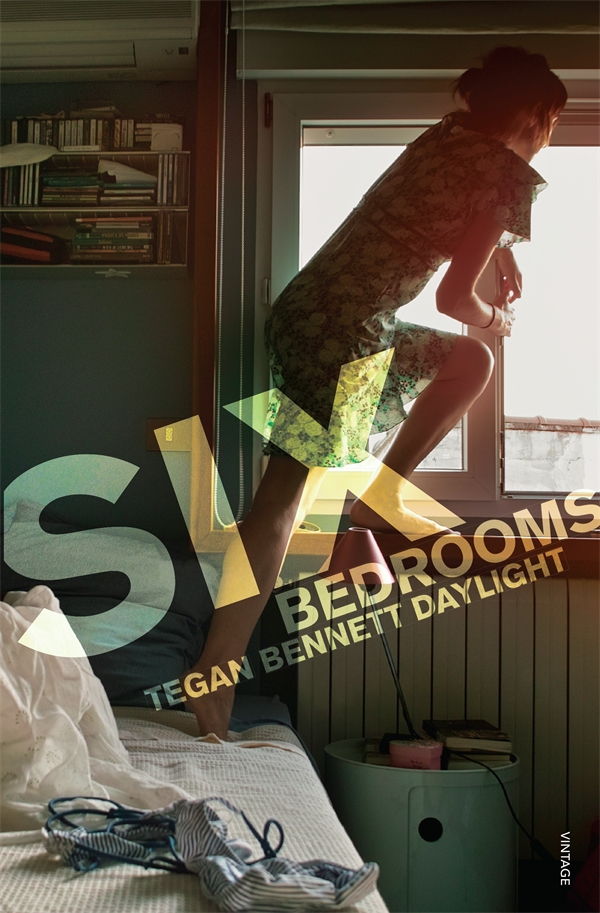 Book Review: Six Bedrooms
Six Bedrooms by Tegan Bennett Daylight
Published by Random House (Vintage)
240 pages
---
Short story collections are something of a livre de jour, and this is a well-deserved player in this arena, unlike this clunky metaphor I've dragged from the recesses of my Sunday afternoon brain. I am 100% down with this. Short story writing amazes and confounds me. The ability to get across the entirety of a character and the way they factor in the world is a true art form.
Six bedrooms is about growing up. It's the passage from childhood to teenagehood, and these ten works tell that story succinctly. I related to so many of these characters: the dodgy share house, the best friend who deserved better, the electrifying sexual awakening. This is a beautiful exploration of femininity, sexual identity, friendship, family, love and disquiet.
These stories are so essay-like in quality that for several dozen pages I believed I was reading non-fiction. They have that lovely reflective quality — an adult looking back on the moments that shaped what came later. I found my adult self looking back on the mess of my own teenage years with a new kind of fondness; these are not unique experiences, I'm not the only one who veered off these paths and felt I would spend forever trying to clamber back on.
The language use is practically flawless. This is neat, contained prose that offers no more than is necessary, leaving space to be filled by the sympathetic experience of the reader. The character of Tasha popped up more than once, becoming less and less likeable but highly relatable (a fact that played nicely into my residual teenage insecurities). Each unique character is expertly rendered. The Sydney setting is focused and fully present. There's no doubt this is skilful writing.
Having said that, for me, the best kind of short story collection has a clear commonality from one tale to the next. I like to be able to pluck myself out of the one I'm in and plonk myself into the next one and know where I am in the grand scheme of the collection, but also know I'm in a different story. I'm conservative like that. Wary of change. There were times I came unstuck in this reading, flicking between narrators often new but sometimes not new. There's little chronology — or if there is, it's unclear — and this took something away from the process of "growing up", from start to finish. All of those terrifying steps, one after another. The sense of onslaught, death through puberty. Waiting for the moment everything clicks and makes sense again.
Thanks to Random House for providing me with a copy of this book for review.