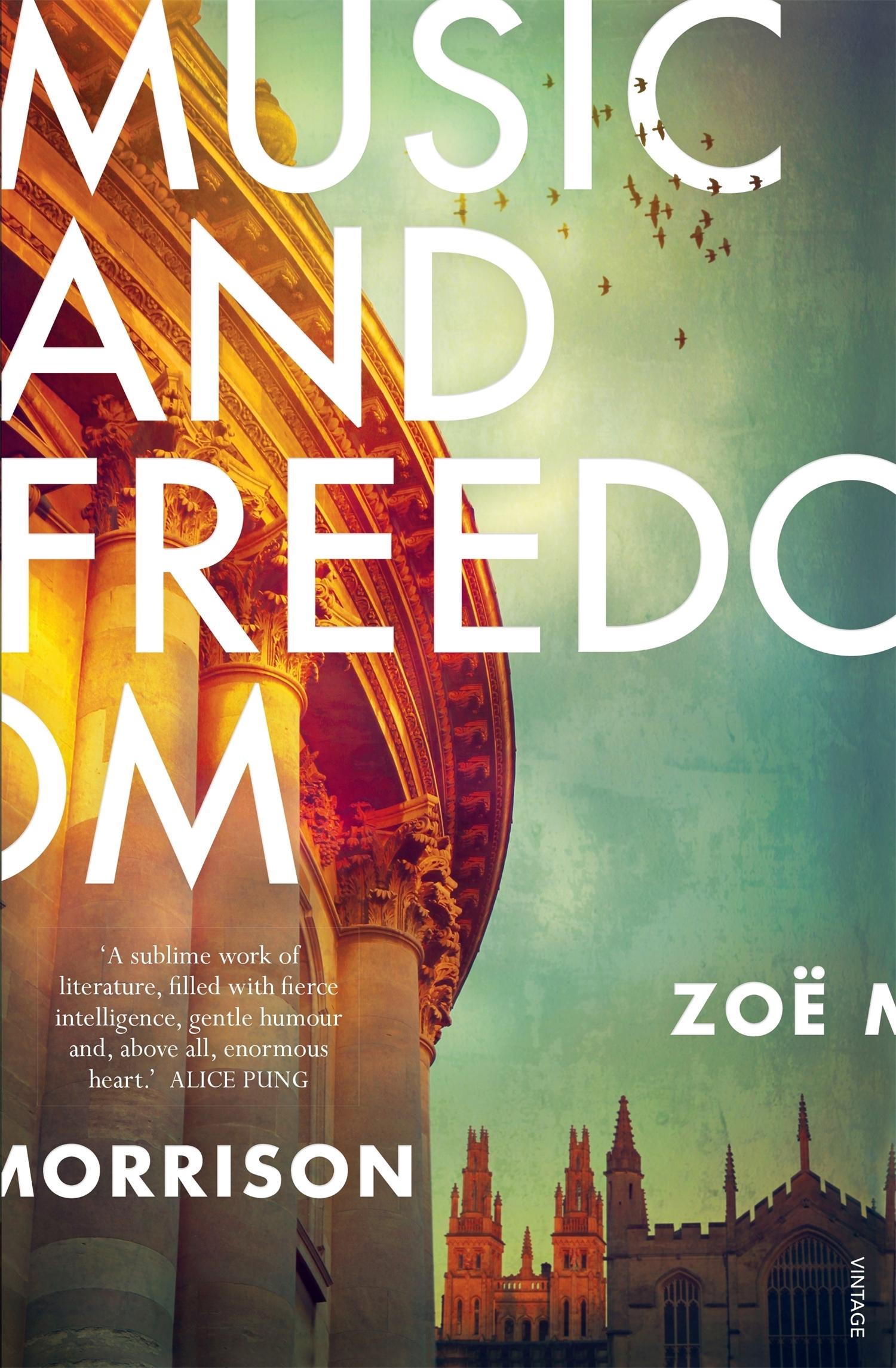 November 29, 2016
In
Books
9+1 books to buy somebody this festive season
Hello! I was just thinking, how great are books in terms of things to buy for people? And then I thought, quite good! So here is a list of books I think would make an acceptable present for someone this year.
(All of these links are to Readings, but that's just because I like Readings and think it's great to support independent Australian booksellers, not because they're holding me hostage or giving me pies.)
---
1. Music and Freedom by Zoe Morrison
I think this is my favourite book of the year. But the thing is, I'm not sure I know exactly why. The language is lovely, but it's sort of epistolary, which is never my favourite. But then the protagonist is sympathetic and authentic and sincere, although she's also not entirely likeable. And the story is soft and hard and beautiful, but it's not really a page-turner, but then I also read it in one day. So look, who knows? It's brilliant. Buy it for everybody.
---
 2. Goodwood by Holly Throsby
I didn't know this was a murder mystery (sort of) when I picked it up. I really liked the cover, and I like Throsby's music very much. At first, I wasn't sure how to orient myself in it, but after about fifty pages I was so engrossed I forgot to pick my children up from school. So this might be a good gift for someone who needs a break from their afternoon chores.
---
3. Portable Curiosities by Julie Koh
I bloody love surrealist storytelling, and this collection of short stories is everything I want from that corner of the room. Koh spins these very funny, often touching, occasionally deeply sad and always just totally bonkers yarns and, as a set, they are a wonderfully immersive and strange experience indeed.
---
4. Autumn by Ali Smith
Ali Smith is a wonderful writer, especially if you're someone like me who is heavily invested in the poetry and self-referential nature of writing. AUTUMN is almost an epic poem, sort of. It jumps between multiple generations, but it's really a story about friendship and ageing and loneliness and togetherness. Don't be put off by the very large type; somehow it all makes sense by the end.
---
5. Doing It by Karen Pickering (ed.)
Do you know what's great? Books by women. And do you know what else is great? Women writing about sex. This is a terrific collection of stories from women with all kinds of experiences and wisdoms and insights and swear words. I guess it makes the most sense for women in their 20s, but give it to the young gents as well, and other women, and people who have opinions about sex.
---
6. Commonwealth by Ann Patchett
I know people had mixed feelings about this book, but I bloody loved it. It's a multi-generational epic that manages not to break your wrists with the magnitude of its 800 pages (it's only 336!). The writing is sublime of course, but there is so much to like about the storytelling, too.
---
7. Comfort Food by Ellen Van Neerven
This is a slim volume of the most gut-punching poetry I read all year. Van Neerven's novella(?), HEAT AND LIGHT, was bloody stunning, and this collection builds on what she's already explored there, with themes of identity, love, sensuality, and her relationship with her culture heritage, Indigenous and not.
---
8. Everywhere I Look by Helen Garner
On the off chance you want to spend some time in the hands of an absolute master, this is the book for you. Some of these stories may be familiar to you, but what's so great about Garner's writing is that there's always something new to be found in it, even if you've read it several hundred times before. This is a masterful work that has the sense of a writer producing something she's spent her whole training for.
---
9. The Hate Race by Maxine Beneba Clarke
If you want to be punched in the face by your own lack of awareness – of real awareness – this is the way to do it. Beneba Clarke's writing is always astounding, but the stories and experiences she shares in this book are beyond understanding. This is a book about race (hence the title) but it's also achingly about family and race, and friendship and race, and life and race.
---
10. The Paper House by Anna Spargo-Ryan
Sorry. I wrote this book and I'm shamelessly adding it to my list not only because please god bring me a royalty cheque but also because I wrote my guts out and here they are, all in here.